A tribute to intolerant holidays
Don't get me wrong. I love Christmas. Jamming to Christmas tunes in the car, sipping on peppermint hot chocolate, and putting up the tree are things I look forward to all year. Along with these traditions, comes the consumption of fudge, cookies, cake, gingerbread, and other seasonal snacks. While everyone else is eating anything and everything that has to do with the holidays, I have to physically restrain myself. 
It's not why you think. I don't want to lose weight or be healthy—I'm lactose intolerant. Eating yummy milk-based products can be done, but it brings dire consequences.
I get it. The gluten-free, the lactose intolerant and the vegans may not be the primary markets for these holiday delicatessens, but it's frustrating when you can't blast Christmas music and devour a pan of fudge due to your dietary restrictions. We need more options. Food companies should make products that accommodate the needs of people with food allergies. 
Sure, we could just avoid the treats altogether, but where's the fun in that? There are alternatives, but none of them come close to the originals. I don't expect stores to have a new line of foods just for us this year, but I do have some expectations for next year's round of holiday snacks. 
Some, like junior Olivia Rabin, support current gluten-free options. "There's gluten-free options for most holiday snacks, so I don't feel sad or anything because I can eat whatever I want because everything can be made into a gluten-free version. I think gluten-free foods taste as good as the 'original.'" 
A few of the substitutes are appetizing, but for me, it doesn't feel the same. Eating ten homemade gingerbread cookies beats surrendering to the sub-par cinnamon-packed "cookies" sold in stores. We need variety in our choices, but more importantly, we need improved quality. 
Moving forward into this year's festivities, we have two choices: either avoid them altogether or trudge through for the sake of having a quality food experience. Personally, I sacrifice my health and go for what makes me happy, which happens to be stuffing my face with sugar cookies and gingerbread. 
Others, like junior Hannah Bauman, take extra steps to avert sweets. 
"I eat before I go places," she said. "I eat before family reunions and Christmas dinner." 
A solid plan, but still hard to maintain willpower.
Whether you decide to eat your heart out or stick it out this winter, your holidays can still be merry. Gingerbread and candy canes don't determine the value of Christmas and Thanksgiving, you do. For those of you who can't hold out on your favorite snacks, don't feel bad. Just take it from junior Jake Dow, who lives by the snacking motto, "I kinda just do what I want and see what happens after that."
I could sit around and complain about how unfair the winter season is, but there's no solution in that. You can stuff your face, dodge them, or do some digging to find a recipe that suits your cravings. Either way, eating these holiday indulgences is well worth it, and the extra fat gained will keep us warm throughout the winter season.
Leave a Comment
About the Contributor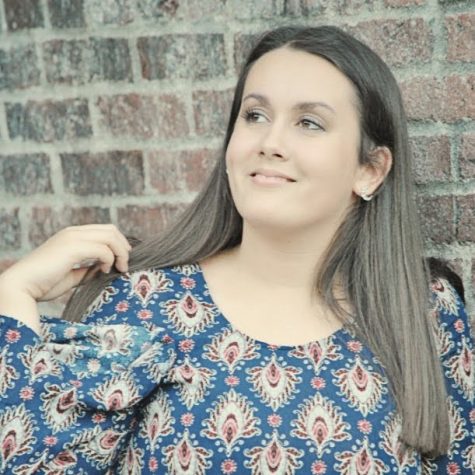 Alona Arneson, Staff Writer
Alona is a student at Beaverton High School.