Beloved Beaverton band director steps down
Even in high school, Mary Bengel was teaching students in saxophone lessons and at band camps, but she wanted to be a sound engineer or studio musician. Her parents said no. With a drive to forge relationships with students and the support of other band directors, Bengel chose to become one herself.
"Both my parents were teachers," Bengel said. "I always admired the love and true concern they felt for their students." 
Bengel's favorite part of her job is connecting with her students and seeing them grow. But the context in which this happens will soon shift. After 33 years as a band director, nine of which were at BHS, she is changing her teaching focus due to challenges with her vision. 
Because of her vision, Bengel sometimes has trouble reading the music and attending some band events. "I didn't think it was fair to the kids."
That didn't make the decision any less difficult. "If you asked me, 'Who are you?', part of the answer would include 'band director.' It feels like I am starting over, playing a different part in a play," said Bengel. 
For many band students, the news was equally hard to hear. 
"I was devastated. Over the short time that I have known her, Ms. Bengel has been an uplifting and encouraging person," said sophomore and trumpet player Emile Bejarano. "However, if she believes this to be the best move for herself and the band, I welcome the change wholeheartedly."
"
I think her decision is one of the most honorable I've seen. She is giving up something she loves, and something that has been such a big part of her life, for the sake of her students"
— Jessica Izquierdo Tinoco
Clarinetist Eleanor Kahn, a junior, felt similarly. "I had a wonderful relationship with her. She was my teacher for three years and I was surprised to hear she would not be directing the band for my senior year."
Despite their disappointment, some students respect Bengel's choice. 
"I think her decision is one of the most honorable I've seen. She is giving up something she loves, and something that has been such a big part of her life, for the sake of her students," said saxophonist Jessica Izquierdo Tinoco, who is a sophomore.
But sophomore and flute player Jayda Maelani Salting is skeptical. "I really don't think she was hindering the band, even with her bad eyesight. At least in my class, Symphonic Band, her eyesight didn't cause major problems besides her occasionally needing help reading the score. Ultimately, it was her decision," Salting said, "but it's still kind of sad and I don't understand why she did it."
One reason the band program finds it hard to accept the change is that Bengel has had an immeasurable impact on her students. As a freshman, sophomore Theo Cahall was unsure how his first marching band season would go, but Bengel helped him through it. 
"Joining the marching band and being worried, then being welcomed by her, I felt immediately safe," Cahall said.
Bengel is a core part of some students' favorite moments in band, such as the program's most recent trip to Disneyland in April 2019, where they played movie music and marched in a parade. She has also created touching memories: Last year, during a bus ride to a marching band competition, she gifted students handmade jewelry. 
"That experience made me so happy I wanted to cry," said Izquierdo Tinoco. "It reinforced the feelings of the band being a family and made me feel more connected to everyone. We were all comparing our pieces—they were made unique, which I thought was extra special and neat!"
Though Bengel will no longer be a band director, she will remain at BHS by "teaching Mindfulness and supporting students and staff in multiple types of wellness." She is optimistic for the future. 
"Learning and trying new things will be exciting," she said. "More importantly, mindfulness, meditation, yoga, exercise, and healthy lifestyle changes saved me from chronic pain, fatigue, burnout, and stress. Sharing these practices with students and possibly helping them find balance would be wonderful!"
Outside of school, Bengel will continue with music, notably as lead singer and saxophonist in a rock band she and her husband are part of. "I'm hoping to make time to practice my saxophones and singing more, and maybe improve my bass and guitar skills."
But even though music will remain in her life, the change will not come easily.
"Once a band director, always a band director. I will miss the kids and the relationships built over four years," Bengel said. "It is exhausting, stressful, and demanding, but the rewards are worth it."
Leave a Comment
About the Contributor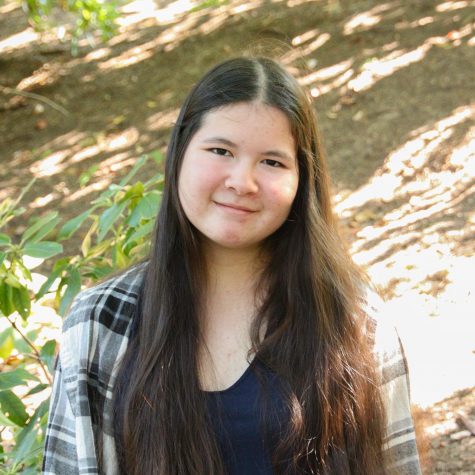 Anouk Clendenning, Editor-in-Chief
Anouk is a senior who writes and edits articles, takes the occasional photo, and helps everything run in the background.