Ask not what veganism can do for you, but what you can do for veganism
Chances are you've seen the punny posters around Beaverton using vegetables as the butt of their jokes: "Be upbeet – Join Veggie Club!" But whose faces are behind the signs, and what's Veggie Club?
Veggie Club was founded in the fall of 2015 by seniors Talia Agam and Hannah Bauman to "spread awareness about veganism and the benefits of a plant-based diet. I also wanted a place where people could get together and eat healthy food. [I wanted to] make it a club about health and wellness [but] also about veganism," said Agam. Meetings are after school on Mondays in room 222.
The two girls have been vegan for some time, Agam for four years and Bauman for five. They started for similar reasons. At first, they believed it was good for their health, and it was convenient, but then decided to continue with their vegan lifestyles.
"The longer I've been vegan, the more I've found out about it and how it helps the world," Bauman said. "[The] environment, animal abuse, things like that. I've just realized the full impact of what being vegan does for you and the people around you."
While the club focuses on vegan and vegetarian values, according to Agam, "Everyone is welcome. You don't have to be vegan or vegetarian. You can just come with an open mind."
Veggie Club aims to be active in the greater community. "We're trying to create a fundraiser to raise money and donate to an animal sanctuary. That's one of our goals. Also to get kids moving. It's a domino effect: these children are going to have their own kids someday," said Bauman.
"I want people to know that we don't just sit around and talk about vegetables. We want to make a change and bring awareness to healthy living," Agam added.
Their first formal event will be on Nov 21 at 7:00 pm. All Beaverton students are welcome to join the veggie fanatics for a showing of Cowspiracy, a documentary about animal agriculture and the negative effect it has on the environment. Set aside some thyme to come to this berry cool event promoting peas on earth. Agam and Bauman will be grapeful.
View Comments(1)
About the Contributor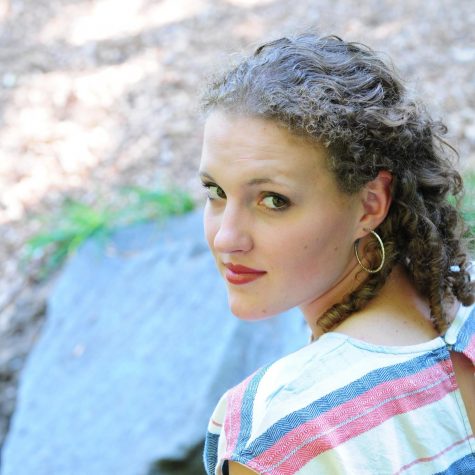 Emma Rosicky, Staff Writer
Emma is a senior at Beaverton High School.