Amid cancellations of school traditions, seniors mourn loss of yearbook quotes
For over a century, Beaverton High School has taken pride in its traditions. But which are most valued? And which are worth keeping? According to the class of 2021, senior yearbook quotes should remain. But that might not happen.
The news spread slowly at first. Confused about how to turn in her senior quote, Sydnee Smith emailed her Beaver Lodge teacher, hoping to receive guidance. Instead, she learned that senior quotes would not be part of her final year at Beaverton.
"It was a huge slap in the face," said Smith. "We haven't been getting help with college or anything else and we don't get to do a lot of things we were excited for. Now they take away something else that we can actually do."
The January 25 Beaver Broadcast announcements informed students that the decision to exclude senior quotes from the 2020-21 yearbook had been made "a while ago." But with confusing messaging regarding the change and the realization that other schools, including Aloha High School and Southridge High School, would publish senior quotes, frustrations mounted.
"The whole problem is they were terrible at communicating with us," said Smith. "I found out a couple of days before the others because I asked. The only reason they even talked about it then was because people started to get confused as I was telling my friends." She encouraged yearbook staff to be transparent with yearbook content and to communicate with Beaver Lodge teachers to help important updates reach students.
Senior Michelle Majors, like Smith, said they felt betrayed when they heard the news. "It felt like nobody cared enough to put in the small amount of work it would have taken, nor even tell us about it," Majors said. "It seemed like they told us about it way too late."
Majors also cited unclear communication as a reason she felt irritated. "My friends and I are hearing three or four different stories about why this is happening. I don't think students would be as upset if A. They would be truthful about it instead of pushing the blame around and B. If they had told us about this change way earlier, instead of telling us a couple weeks before the original due date."
Kyah Wright, another senior at Beaverton, was looking forward to submitting her quote, and already had one in mind. Losing senior quotes was just another part of her year gone wrong.
"Senior year is already ruined enough," Wright said. "Why make it even worse by not including senior quotes? Kids actually look forward to this. What are you going to replace it with?"
For the yearbook staff, it has proven to be difficult to build a yearbook from their homes.
"It's a staff capability within CDL," said Beaverton High School principal Dr. Anne Erwin. "I just don't know that they can manage that."
Dr. Erwin said she believes that an error in the information about this year's yearbook deadlines added to the confusion. "I think that a page got copied from last year to this year that included the information about senior quotes. I'm not sure that's what Ms. Nakatani and the yearbook staff wanted, and it didn't get noticed right away."
These issues with communication could have impacted the timing of the announcements. "It may not be that the decision got made late, it may be that the decision got publicized late," said Dr. Erwin.
Still, Dr. Erwin acknowledged that efforts could be made to bring about senior quotes in a new format. "If it's something that seniors really want, then maybe we could generate some energy around doing it a different way than in the yearbook."
But according to yearbook adviser Marsha Nakatani, the reason for the change was that not enough students submitted quotes in the first place. "We decided to do something else hoping for greater participation."
Smith said the purpose of senior quotes is to leave a legacy accessible by all Beaverton High School students. "The only replacement that would be somewhat meaningful is to create a mural with our words. Think of it as a COVID mural dedicated to seniors. We could have artwork too around the words to summarize the year and COVID's impact on people," said Smith. "Then you could send out the draft on paper or something to everyone. At least if there was a mural it would be permanently in the school and people could read it."
Smith said she would not support a booklet of senior quotes as it would be easy to lose, and she and Majors expressed disinterest in the idea of a website.
"I don't want to see a link you have to click on that shows up in the weekly emailed BHS announcements that takes you to a long list you have to scroll through," said Majors.
Ultimately, seniors want their year to go as well as it can, given the circumstances. But without senior quotes, their hopes of experiencing the traditions they've dreamed of have dimmed. 
"I've been waiting for this for three years. The senior quotes are one of my favorite parts of the yearbook," said Smith. "Just give us quotes in the yearbook. If we had found out sooner that they weren't planning on doing it, we could have helped to make it happen."
As of March 30, 2021, the yearbook staff has decided that the senior quotes will be part of the yearbook on a separate page in the Student Life section.
Leave a Comment
About the Contributors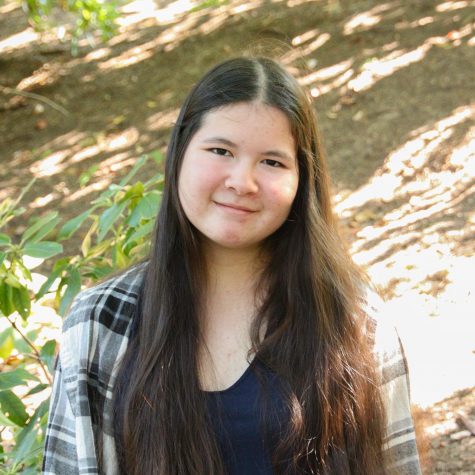 Anouk Clendenning, Editor-in-Chief
Anouk is a senior who writes and edits articles, takes the occasional photo, and helps everything run in the background.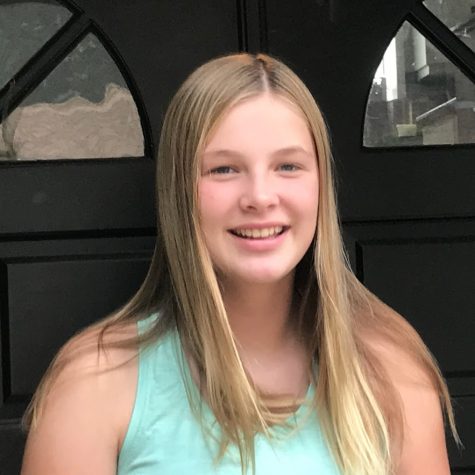 Jane Christensen, Graphic Artist
Jane is a freshman at Beaverton High School who draws comics for The Hummer. She loves art and creates visuals and comics for The Hummer. Outside of schoolwork,...