Beaverton High School AP updates
The days of walking up to the bookkeeper and handing over payment for fees and dues are long gone. For many students, it raises the question, "How do I pay for my fees, especially those for the imminent AP exams?" Since students still have yet to return to campus, and AP test dates and the March 1 payment deadlines are rapidly approaching, the question of fee and test payment is even more important. 
Where do students go to pay for the AP tests?
Students and parents can pay for their AP test fees on the Beaverton School District online payment system. Simply search Beaverton School District Online Payment System, and one of the first results should clearly state it. Parents may already have an account set up if they have previously paid for a yearbook or other fees or activities. If needed, students can ask parents to set up an account it's the same platform to pay for sports and activities. Students can also check with their counselors for other payment options and scholarships to help with fees.
Which tab do students click?
To begin, click on the student's name, which will take you to a wide array of options. Go to Pay Fines/Fees. Once there, click on the test(s) that you want to pay for, as there may be another line showing fees for overdue books. Decide a payment option, and voila! After much uncertainty and speculation, the AP student is ready to sit for the AP test in May. Don't forget that unlike previous years, there are no cancellation fees for AP exams this year.
Other College Board Updates
In the January 29 edition of Beaver Bytes, Dr. Erwin announced that students who took an AP class first semester can keep their AP textbooks, even though students are switching to new classes starting Monday, February 8.
And in late December 2020, College Board released a flood of new information for AP students, parents and teachers. One of the most pressing issues is whether or not Beaverton High students can take their AP tests in a full-length online exam or through an in-person exam. Even though Beaverton High students have been in Comprehensive Distance Learning for this entire school year, students have yet to hear more detail about testing options. Students can only hope that College Board's message of "more to come soon" will come sooner rather than later.
Leave a Comment
About the Contributor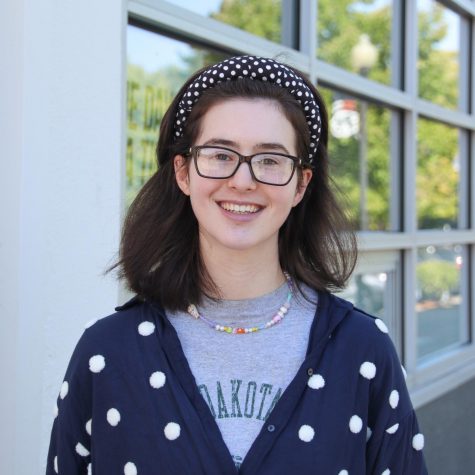 Beatrice Kahn, Editor
Beatrice is a senior at Beaverton High School who edits articles and writes about school district and city news. She loves boba—matcha has her heart!