Lights, camera, action: Beaver Broadcast steals the spotlight
It's rare to come across students taking time out of their day to read anything that's not on their devices. They're glued to those little screens and are blind to the world outside them. But students are aware of what's happening within their schools. That's why sophomore Payton Major is bringing "Beaver Broadcast" to Beaverton. Her focus is to update students without social media on school events.
Major, with the help of co-anchor senior Trey Lusk, would like to shine a light on the parts of Beaverton that aren't always the main focus of school's media outlets. Every student will have access to this information because it will be broadcasted through a school-wide Canvas account.
Major's career goals inspired her to start Beaver Broadcast. "I've always wanted to be a news anchor, and I think that making news come to our school in broadcast form is really important because people don't really read much anymore," she said.
To bring this idea to life, Major will be working with her Leadership classmates. She plans to film during Leadership class in MD27, a specialized newsroom with a green screen and news cameras.
But she hasn't accomplished all of this herself. Casi Yost, a digital media teacher at Beaverton, has been a proud supporter and companion on Major's road to success. They worked alongside Principal Dr. Anne Erwin, who discussed Major's Beaver Broadcast with prominent district figures such as Maureen Wheeler. Wheeler's assistant, who worked at KGW for fifteen years as a news producer, may be able to assist the new program significantly.
Beaver Broadcast should be up and running by mid-November. For now, Major and her colleagues are still getting organized.
"I'm just looking forward to having people watch it," said Major. "And having them be aware of what's going on even if they don't have access to social media."
View Comments (2)
About the Contributor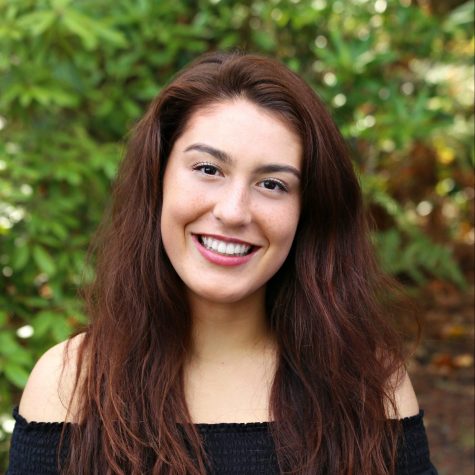 Noe Lambert, Senior Digital Editor
Noe Lambert is a senior at Beaverton High School.