TEDx at Beaverton High School
Covering topics ranging from biology to personal empowerment, TED Talks have become an educational staple. They are shown in classrooms throughout Beaverton High School and are watched by millions on YouTube. "TED" stands for Technology, Entertainment, and Design—and the talks have become such a phenomenon that TEDx, independently organized TED Talks, have spread to cities across the globe. TEDx is unique in that it attracts a wide range of speakers and audience members. And on May 1, 2021, one of the cities boasting a TEDx event will be Beaverton, Oregon. 
This opportunity for creativity inspired junior Scott Sloop to organize a TEDx event at Beaverton High. Having invested time watching TED talks during the break from in-person school and recognizing the diverse and unique community at Beaverton High, Sloop brings passion to the project. "There are some interesting people in our community who are doing cool things," he said.
The beauty of TEDx is that speakers can discuss just about anything they want to. And luckily, the theme, "Learning Transforms"—which is inspired by one of Beaverton High's four pillars—is open-ended. "TEDx seemed like a good platform to share things that are happening," Sloop said. Whether this is interpreted as current events, motivational lessons, or personally impactful events, Beaverton's TEDx event is the place to discuss, in TED's iconic words, "Ideas worth spreading."
Another organizer of TEDx Beaverton High is junior Benjamin Liefeld, who was drawn to help behind the scenes because he "knew it was going to be an interesting and unique project." He was inspired to spend hours setting up an event run by students and for students. Ultimately, Liefeld said that the "decision to get involved was easy" because quarantine cleared much of his schedule. 
Even in October, coronavirus restrictions have yet to be lifted, so TEDx BHS provides a tangible opportunity for students to get involved. Students interested in participating should keep in mind that their individual experiences are valuable and worth sharing, and that one does not have to have Bill Gates' skills to give a speech. This is an opportunity for students and community members alike to share their stories. 
Community members looking to apply to be a speaker or volunteer their time to help organize the event should contact Scott Sloop at [email protected]. For more information, visit the event's official website. 
View Comments(1)
About the Contributor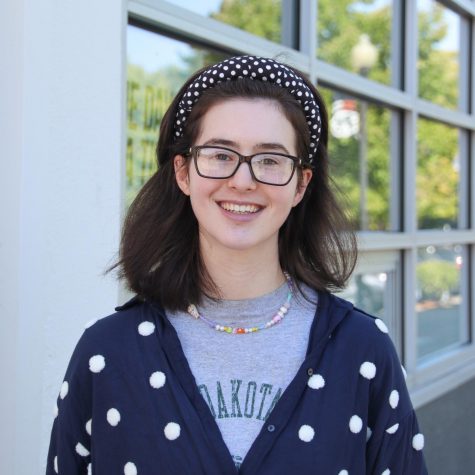 Beatrice Kahn, Editor
Beatrice is a senior at Beaverton High School who edits articles and writes about school district and city news. She loves boba—matcha has her heart!