Beaverton student art installed at local restaurant
School may be closed, but art can be anywhere. Beaverton High School seniors Hannah Woffinden, Alysha Taylor, Zoe Butler, and Edward Lundy showed just this with their recently unveiled mural. The mural, a simple bamboo design, is a project three months in the making that has been installed at a sushi restaurant, Yuubi Sushi, located at 4925 SW Angel Ave near BHS after delays caused by the pandemic.
At the beginning, Woffinden and Beaverton art teacher Emily Lux were the only ones working on the mural. The first step was coming up with the design. Woffinden sketched a few possibilities before sharing them with the owner of La Vida Veggie, Ricky Tam.
"The objective was really to fit the owner's theme and vibe of the restaurant, which we wanted to express to be a calming environment," Butler said. 
"With the colors we used, we were able to make the mural stand out with the black walls," said Woffinden. 
After deciding on a simple yet elegant bamboo design, Woffinden asked Taylor to join. Together, the artists began sketching their design on three panels.
Butler and Lundy were soon brought on board to help with the painting process. By working after school, during Beaver Lodge, and at other times, the group finished the mural before school closed, but installation was put on hold until the end of May. "It was frustrating finishing it and then having to leave it in the classroom for so long. But now that it's finally up, I feel so grateful," said Woffinden. 
Regardless of the delay in the unveiling of the mural, which remains unnamed, the seniors walked away having gained experience, knowledge, and a new perspective on their craft.
"I learned what the process of painting a large-scale piece like this was, and what it's like to collaborate on a more professional project," Taylor said. 
Next fall, Taylor will head to the Pacific Northwest College of Art to delve deeper into art, while Butler and Woffinden will attend the University of Oregon to study biology and marketing, respectively. And despite their separating paths, the tight-knit group has made memories worth remembering for a lifetime.
"My favorite part of this experience was being able to do it with my friends, which are the people I love and care about," said Butler. "And being able to paint in general too, because art is a huge part of my life." 
View Comments (1)
About the Contributor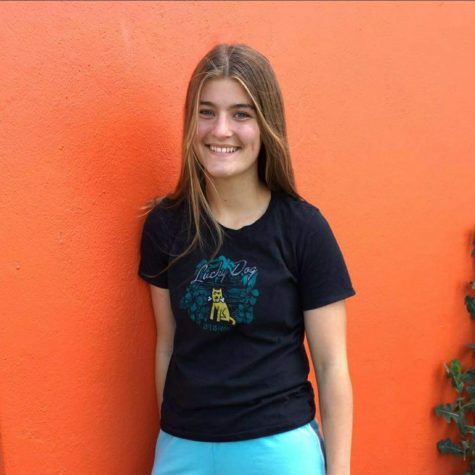 Natalie Foote, Staff Writer
Natalie Foote is a sophomore at Beaverton High School who writes articles for The Hummer and helps manage its social media platforms. She enjoys running...