A glimpse into the lives of teachers
Teachers are an integral part of the educational experience, yet not many students know much about them beyond their personalities in class. So, to wrap up Teacher Appreciation Week, several teachers at Beaverton High School gave insight into their lives outside of school* to shed light on their interests and experiences their students may not be familiar with.
Luke Rien, Physical Education
Q: What's something students wouldn't know about you?
A: Something not a lot of people know about me is…I will only eat Original Goldfish.
Q: What's your favorite part about being a teacher at BHS?
A: My favorite part about being a teacher and teaching at BHS is the interaction I get to have with students on a daily basis. I feel like many, if not all, of the students at BHS have seen Mr. Rien sitting outside the locker room or have heard "smile and be nice to somebody" come out of my mouth. I miss and I love these moments. I get to watch the students grow and change through challenges and successes.  As a high school teacher, I get the privilege of watching many "kids" grow up into young adults over the four years they are in BHS' walls. Now take the pieces of watching students figure out the people they are going to be and add in the fact that I get to run around a gym, do yoga, and encourage active, healthy lifestyles every day…man, I gotta pretty good gig!
Shannon Dery, Theatre
Q: What's something students wouldn't know about you?
A: Well, I think everyone knows about my time as a Flea Circus Wrangler, and my work as one of the highest-paid street performers on the international Shakespeare circuit, so I'll share something about my other passion, archaeology. Here's the story about the time I found a 400-year-old Chumash Ceremonial cave.
I grew up in a town just above Malibu, in southern California, a town nestled in the Santa Monica Mountain range called Agoura. The place is unique and gorgeous—high sandstone peaks, secret creeks, hard chaparral, and long, low valleys covered in giant, ancient oaks…Many movies and TV shows were filmed there: MASH, The Planet of the Apes, Munster Go Home…I used to love to hike in the hills, and out of that love, I developed an interest in the people who lived in the area long before the Europeans came. They were a people called the Chumash.  The more I learned about them, the more my passion turned into an obsession. My hikes grew into hunts for arrowheads, and then from arrowheads to stone tools, and from there to lost villages and graves.
One day I was in my backyard looking through my telescope at the rocky hills when I saw what I thought was an odd opening in an outcrop of red sandstone boulders. The next day, I hiked up to the location, and there, behind a lemonade berry bush, I found the opening. It wasn't just a shallow depression in the stone—it was an opening to a three-chambered cave. I noticed that there was no graffiti and no trash. Nothing modern marred the site. The most unique feature was a wind-worn window that opened out to the face of the rock outside, and from which, I could see the ocean beyond the lower hills. I checked the cave floor, and among the leaves, found a small fragment of dried basketry. The Chumash were famous for their basket. They would weave beautiful, decorative baskets for every use, so I knew I was on to a site of some significance. I dug around a bit more and found a few more baskets and a large chunk of red ocher. Red ocher is an iron-rich mineral that oxidizes into a deep red pigment and was used in ceremonies and rituals. I dug further with my brush and came across a dried out, flaky level that I first thought was a person. A little deeper of a dig, and I found it was just a tar-lined basket.
The next day I went to my friends at the Ventura County Archeological Society, told them about my find, and showed them the basket fragments. We went up the following week and did a proper excavation. We found several more baskets, some stone tools, a soapstone bowl, and bundles of dried plants. Based on what we found, it was determined that the caves were used by the Shaman of the 'Antap Cult, a secret society within the Chumash tribe.
I've worked on two Mayan sites in Belize as well: a city called Xunantunich and a cave called Actun Tunichil Muknal. Those are great stories, too… 
Q: What's your favorite part about being a teacher at BHS?
A: I love being a teacher at BHS. The students here are the best. Every day I get to see acts of kindness and generosity and learning. We are very lucky to have the community we have built here. 
The greatest joy for any teacher is to see a student try, to succeed, and to be there when a student makes a discovery. It is like landing on the Moon and climbing Everest all in one.
Kathleen Hawthorne, Art
Q: What's something students wouldn't know about you?
A: Well, I was a cheerleader for six years: four in high school and two in college. I think that might surprise some people. I also did a six-week bicycle tour of Europe with my brother.
Q: What's your favorite part of being a teacher at BHS?
A: My favorite thing about teaching art is seeing the amazing, creative works of art that my students create. I also enjoy getting to know my students. I often get to teach students in more than one class. Then, it is really fun to see how they have grown in confidence and developed their artistic skills. 
BHS is undoubtedly the best place I have ever worked. The staff is amazingly supportive and I am constantly inspired to learn new things.
Anna Lee, Chemistry and AVID
Q: What's something students wouldn't know about you?
A: A hobby that most people don't know about me is that I love crafting and sewing! I recently started an Etsy Shop—check it out! And follow us on Instagram!
Q: What's your favorite part about being a teacher at BHS?
A: My favorite part about being a teacher is that I get to build relationships with students while teaching them chemistry (a subject that I'm passionate about). 
*Responses lightly edited for clarity.
View Comments (1)
About the Writers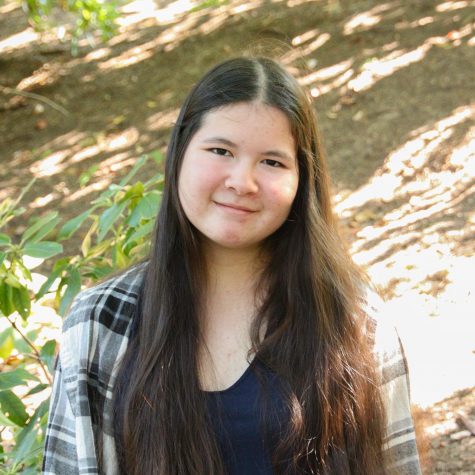 Anouk Clendenning, Editor-in-Chief
Anouk is a senior who writes and edits articles, takes the occasional photo, and helps everything run in the background.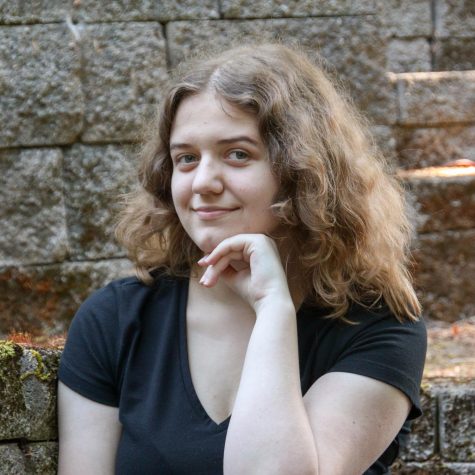 Melody Cosgrove, Editor
Melody is a senior at Beaverton High School who edits and writes opinion pieces about the school. She also enjoys both watching and performing in theater...