Zoom: The solution to remote learning or an unreliable program?
Zoom is a video calling platform that has recently exploded in popularity among practically every school district nationwide. The idea is appealing: It's a safe and reliable platform that enables student-teacher communication for learning, either individually or as an entire class. Better yet, it's easy to set up and log on. But certain issues have made students and teachers alike wary of Zoom. Connectivity issues, lack of participation, and a new term called "Zoombombing" are just a few of the problems that schools are facing. So, is Zoom the best solution to online learning?
While there are issues with Zoom, the positives outweigh the negatives. By the end of February, Zoom added more new users than the entire previous year. Zoom is super easy to use. All you need is a link and a password, and you're in. No sign-in is required, but making an account is easy if you want to start meetings. Even if you aren't experienced with tech, hundreds of online sources explain how to use Zoom to make the most of it.
In a school or business setting, Zoom has appealing features to facilitate student and teacher interactions. One of these is the chatbox. Having a class of thirty students talking over each other isn't ideal, so the chatbox allows questions to be seen by the whole class without interruption. Additionally, the host can mute students and turn off of their videos. Students can unmute themselves when they speak or teachers can "call on students," eliminating excessive echoing. If teachers record the session for students who can't make it, turning off video is necessary to record while following privacy laws.
Another great feature that many teachers have taken advantage of is screen sharing. This tool simulates the school environment well because it allows the lecture material to be the main center of attention on a student's screen. Additionally, a feature allows background images to be changed, which is a fun feature to experiment with.
Zoom is easy to use and has beneficial and fun features. Since Zoom is commonly used in schools, many people are familiar with the program, allowing anyone to connect. Even students can use it to complete group assignments or have group study sessions. There are a few flaws, sure, but what program doesn't have a problem or two?
But has anyone wondered why Zoom is so popular? Skype, for example, has been a classic video calling platform long before the pandemic. And there's no reason for it not to be widely used as well: There are fewer security concerns, it's free, it can host up to fifty people on one video call, and it has many of Zoom's features, such as screen sharing and a built-in chat. 
Zoom, on the other hand, has come under fire countless times to the extent that even the FBI had to comment on Zoombombing, a new trend in which users infiltrate a meeting with nefarious intent. Google, SpaceX, Nasa, and similar companies have also banned it due to security concerns. And while the Beaverton School District has taken steps to make it more secure, those steps shouldn't have been necessary.
The anti-Zoom sentiment isn't limited to large companies handling sensitive information: Other school districts have banned Zoom and are considering using Google Meet instead. Since all BSD students have a Google Suite account just by being part of the district, they have access to both Hangouts Chat and Hangouts Meet. The only issue is that Meet is either disabled or blocked for BSD students—it sends an error message when a user attempts to start a meeting—but if it were possible to use it, it would be a safer alternative to Zoom.
Furthermore, a recent security update means that students can no longer start their own meetings. That power remains with teachers. While students can still join calls and interact with their peers on calls scheduled by teachers, they can't use Zoom for group meetings or study sessions on their own. With Zoom's power being so strangled by security updates, it's hard to see it as the default video calling platform.
Google Meet could work for BSD students. It's a built-in part of every BSD user's account, and it's much more secure than Zoom in a multitude of ways. While Zoom falsely advertises end-to-end encryption of its services and boasts a meeting room and a password, Meet requires everyone to be signed in and only allows authorized users into the meeting. Concerned about aesthetics and ease of communication? Meet has recently added a feature where up to sixteen people can be seen in a grid view.
It all comes down to security. Zoom may be easy to use, but that has left it with holes to patch security-wise as the company scrambles to roll out updates. While it has its uses, it shouldn't be the go-to video calling platform. More secure alternatives, such as Google Meet and Skype, exist and are widely used both in the educational and corporate worlds. And Zoom isn't unique: Skype boasts many of Zoom's features while being more secure. 
Is Zoom for you? Any video calling platform has its pros and cons, but Zoom offers some great features that many others don't. It may be difficult to connect and issues with crashing may exist, but it's simple to use, even to those without an account. The Beaverton School District has chosen Zoom. No matter what we use to learn online, with perseverance, students and teachers can work together to make it work and continue to learn.
Leave a Comment
About the Contributors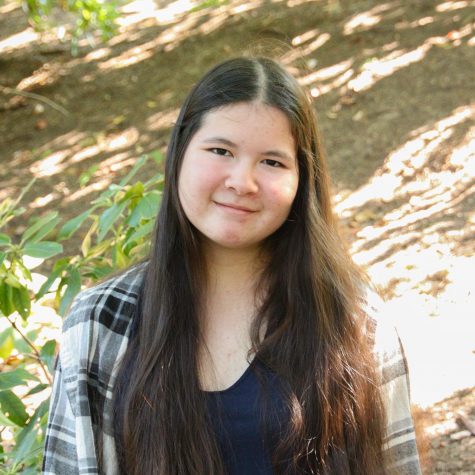 Anouk Clendenning, Editor-in-Chief
Anouk is a senior who writes and edits articles, takes the occasional photo, and helps everything run in the background.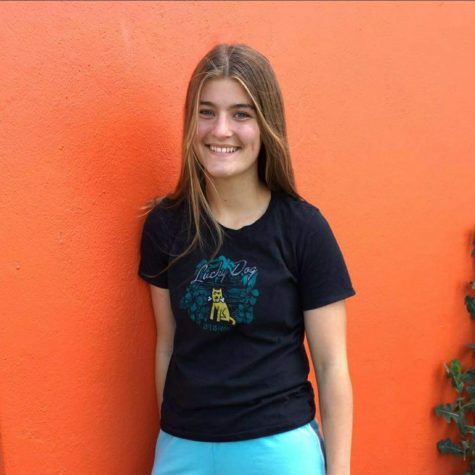 Natalie Foote, Staff Writer
Natalie Foote is a sophomore at Beaverton High School who writes articles for The Hummer and helps manage its social media platforms. She enjoys running...