Vinson recognized for outstanding community service
The Peter R. Marsh Silent Servant Student Award is granted to high schoolers living in Oregon and Washington to not only recognize those voluntarily serving others in their communities but also to encourage individuals to help each other. This year, Beaverton senior Riley Vinson is a recipient.
Beaverton counselor Ms. Perez delivered the award—a trophy and a $500 scholarship check—to Vinson yesterday. Vinson earned the award primarily through her work in Leadership, though her efforts in the drama department and the AVID program were also a factor. 
"It felt really nice to win this award," said Vinson. "I wasn't expecting it in any way, so the fact I received it means so much to me."
Despite being in quarantine, Vinson hopes to continue her work in Leadership by facilitating discussion between administrators and students, a much-needed service given the challenges both groups are encountering during the COVID-19 pandemic. Students and staff are more disconnected than ever, so Vinson will have her hands full in the foreseeable future.
In the meantime, Vinson intends to expand her efforts beyond the Beaverton community wherever life may take her. "I plan to keep trying to improve the environment I live in around me for any and all people who live in it. I love to help create resources and places for people so I'm hoping I can do that in college and even after that."
In these trying times, it's important to be compassionate, and opportunities to help others abound. But students may be wondering how to follow in Vinson's footsteps—or make required Social Studies community service hours a little less painful—without a pandemic hanging over their heads. 
"I just recommend being involved in your community," said Vinson. "If you find something in there you are passionate about, you don't mind spending hours and hours helping your community."
View Comments (1)
About the Contributor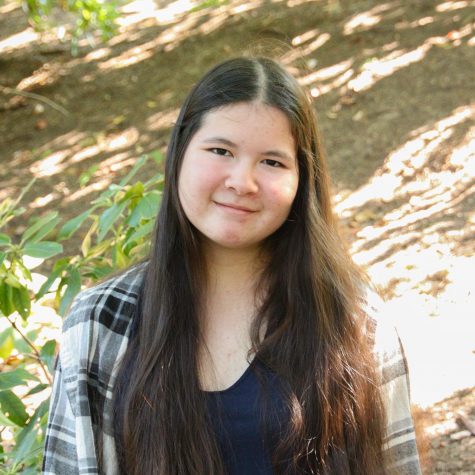 Anouk Clendenning, Editor-in-Chief
Anouk is a senior who writes and edits articles, takes the occasional photo, and helps everything run in the background.