Wouldn't you love to B a Rhythm B?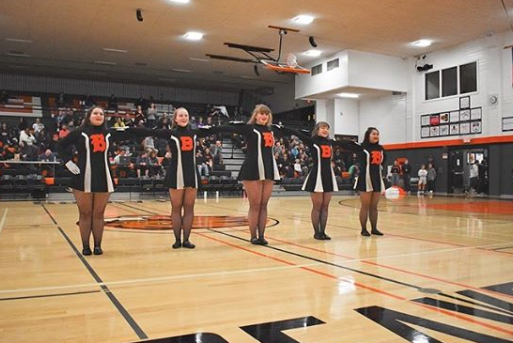 The last two weeks have been hectic for students and staff as school has closed, athletics has been canceled and fears have risen. But in times like this, it's important to remember what makes BHS unique and how Tradition Unites Us. An example of this core value is the Rhythm B's, a small group of dedicated students working to bring a perfect end to every assembly. 
Every student looks forward to this talented group at the end of a long assembly, appreciating the hard work they put into making their performances stand out and upholding the values of the BHS community.
"It's the longest standing tradition," said junior London Kirschner. "We perform at assemblies and games, and I like to think people think it's entertaining." 
The team is always looking for more people to join the fun, and there's much more to the team than people may think.
"We're not always doing the same dance," Kirschner said. "And it's not actually as hard as you think it would be. Please join."
Similar to cheer, the Rhythm B's memorize new routines and change up their dances to add some flair.
There is an aspect about this group that cannot be found in any other. "The moment I stepped into practice for the first time, everyone welcomed me wholeheartedly," said sophomore Anna Scherer. "The team is so accepting and it feels like a family."
The close nature of this group makes their performances even better because they embody what it means to be a team.
Depending on when school reopens, the Rhythm B's will be holding tryouts soon. For updates, follow @beavertonhigh.rhythmbs on Instagram. Anyone wanting to make a positive difference in the BHS community should consider joining.
"Joining the Rhythm B's is a great way to stay involved in while being active and accepted into a supportive community in an amazing BHS tradition," said Scherer.
View Comments (1)
About the Contributor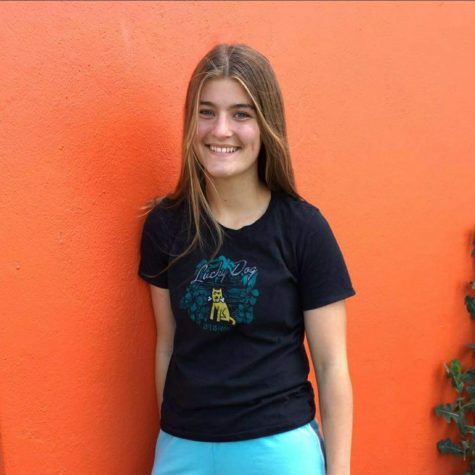 Natalie Foote, Staff Writer
Natalie Foote is a sophomore at Beaverton High School who writes articles for The Hummer and helps manage its social media platforms. She enjoys running...