Taft recognized in national art competition
This year was the 97th Annual Scholastic Art & Writing Awards, and Beaverton High School senior Nate Taft is a Silver Medalist.
Scholastic accepts submissions from students in grades 7-12 from the United States, its territories, and Canada. In the 2019 program year, almost 340,000 works were submitted. According to the competition's website, pieces are judged on originality, technical skill, and "emergence of a personal voice or vision," or showing a unique perspective. Taft's piece Party Lyfe checked all the boxes.
Taft last submitted his work to Scholastic in his freshman year and didn't place. This year, teacher Ms. Hawthorne encouraged him to try again, so Taft submitted pieces from his AP Art portfolio.
"I didn't really intend for the piece to be anything other than a part of my AP art portfolio, but I was just pretty confident in it so I chose to submit it first because I'd recently finished it," Taft said.
Taft's low expectations were soon proven wrong. Before advancing to the national level, Taft was a Portland Scholastic Gold Key Winner along with other BHS students Drew Field, Suhani Koppolu, and Alysha Taylor. The Pacific Northwest College of Art featured their work from February 6 to February 21. Having won Gold Keys, these students' artwork was automatically considered for the national awards. 
A month later, on March 16, Taft was notified that his artwork had earned him a Silver Medal. His work had achieved high honors nationally.
"I haven't really entered too many competitions, so finding out I won a medal was really exciting," said Taft. "It was also a really good feeling that the picture I made was something that the people professionally judging it could appreciate."
The award-winning piece, Party Lyfe, was inspired by movies and Taft's experience with parties—specifically with people's behavior at such events.
Beaverton High School principal Dr. Erwin approves of Taft's efforts. "I'm so impressed with the excellence of Nate's artwork," Erwin said. "It's fantastic that his talent was recognized with such a high distinction."
This talent may very well continue to be recognized. "I want to keep making my art and put it on shirts and go to the University of Oregon to keep pursuing illustration and graphic design," Taft said.
Wherever Taft may go, Beaverton High School's support will follow. And it looks like Taft will go far.
Leave a Comment
About the Contributor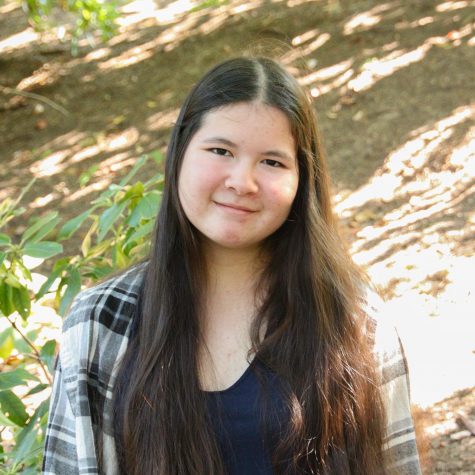 Anouk Clendenning, Editor-in-Chief
Anouk is a senior who writes and edits articles, takes the occasional photo, and helps everything run in the background.