"Project Inclusion" looks to involve more students
Beaverton's ASB president Payton Major recently announced her new initiative called "Project Inclusion" during the welcome assembly. The project centers on the idea that every student should feel included at Beaverton High School.
Major demonstrated this idea by introducing herself to a student in the stands. They exchange names, and for the sake of time, facts about themselves. This is a small part of a movement Major hopes to start during her semester in charge, a push for students to get out of their comfort zones and talk to others they may normally not.
Project Inclusion stems from an assignment in Leadership that asks the students to introduce themselves to a new student every two weeks, according to ASB Vice President, Ainsley Adams.
"If there's kids sitting alone at lunch, we want them to be a part of the school. We introduce ourselves to them, but not in a way that makes them feel pitied or a project. We want to create connections with people," said Adams. "It's hard to think someone's rude when you know their story."
Major and Adams also hope to spread this idea through the way Homecoming voting is arranged. "When we did nominations, we wanted to reach out to new people that usually wouldn't get nominated, so we contacted clubs, sports, and fun activities to nominate and diversify the court," said Major. This new voting system was tested last year for the Sadie Hawkins dance, and it seemed to work well enough for them to reinstate it again.
Many more activities and ideas supporting Project Inclusion are coming in the future. A talent show in December will hopefully include those who wish to showcase their talents to a smaller audience rather than in front of the entire school during an assembly. The takeaway from this project is that students and Beaverton need to take the time to reach out and meet new people.
"I hope that people really respect that this is an issue at our school, from friend groups and from the leadership class to the rest of the school. I feel like there's a kind of bridge there, and I want to close the gap and make sure we are all one community," said Major. "I hope people will go out of their comfort zones and actually try new things and meet new people because that's the only way we are going to create a community."
View Comments(1)
About the Contributor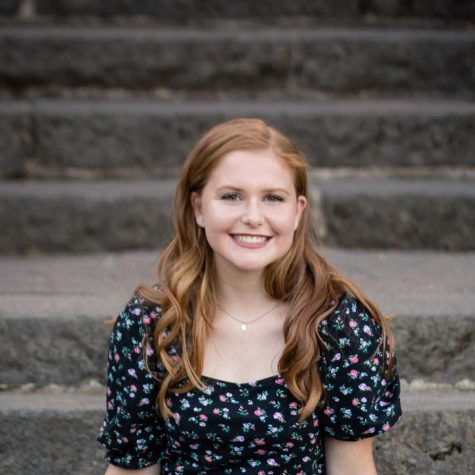 Kathryn Burris, Staff Writer
Katie is a senior at Beaverton High School.