Beaverton students prove how 'community connects us'
Throughout January, students at Beaverton High School have improved their community and brought awareness to various social issues. Through their actions, students exemplified how "community connects us," one of our four core values followed at school.
During a joint meeting between the Beaverton School Board and the Beaverton City Council, junior Cameron Monfared was awarded the Human Rights Advisory Commision Award for 2017. The recipient of such an award is distinguished for their commitment to service, to equaling the playing field for people, and to their commitment to fighting human rights issues in their city.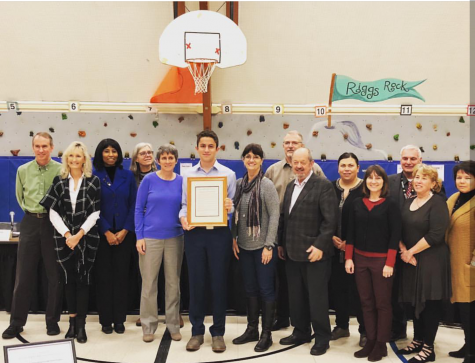 "This year, I was told I was selected because of my work with homelessness and other human rights issues like human trafficking/sex trafficking especially, and I just focused a lot on my work and got it done," Monfared said.
One notable previous awardee was the CEO of Columbia Sportswear.
Monfared's most recent noticeable work has been in co-founding Club Hope, at Beaverton, to help the population of homeless students. "We've known that the Beaverton School District, especially Beaverton High School, has incredibly high rates of homelessness," said Monfared. "Our students and other people within our districts really need our help."
Also occuring this month was a Washington County Human Rights Poster Contest, where participants were asked to create an original poster depicting the theme "We are all born free and equal." The top three places in the high school division all went to students who attend Beaverton High School, with first place going to junior Ashley Stephens and the two runners-up being senior Ruth Ataliah Teston, and junior Sarah Bradford.
"It's crazy. I didn't really expect to win at all," Bradford said. "The whole ceremony thing was really awesome. They had a lot of speakers and talked about MLK…It was a lot bigger than I thought it was going to be."
Bradford, alongside the other winners, were surprised to be recognized in the contest. The winning posters were displayed at a Martin Luther King Jr. celebration in Hillsboro.
"Since I started high school, I've always been interested in social justice and humanitarian work and making a difference in the world," said Teston, who won second place in the competition.
For Stephens, the experience was worthwhile. "I wanted to express myself. That's what I do with my art: express myself through that."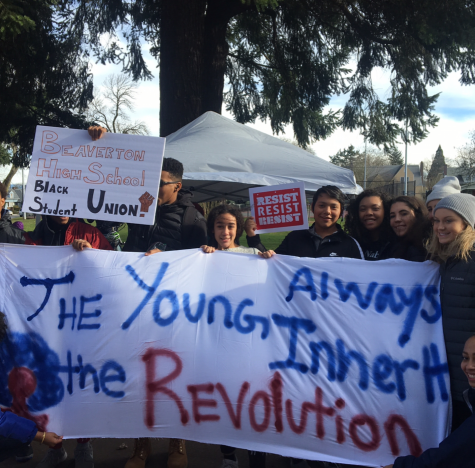 Other Beaverton students took it upon themselves to share what they believe. Several members of the Black Student Union came together to protest children's social injustice by marching on Martin Luther King Jr. Boulevard this month. Students brought posters they had made themselves to share their message.
"I know there are probably a lot of people who didn't even know MLK Day was on Monday, but the fact that we were able to go out says we support him for what he did for us and the Black community," said junior Trey Singleton.
Beaverton's Black Student Union has a lot of work ahead of them in preparation for February with the celebration of Black History Month.
"A lot of times in schools, Black History Month goes unnoticed," said Singleton.
As the month progresses, the Black Student Union hopes to teach the rest of the school that Martin Luther King, Jr. wasn't the only activist for the Black community, but that there are many more people to be remembered.
Leave a Comment
About the Contributor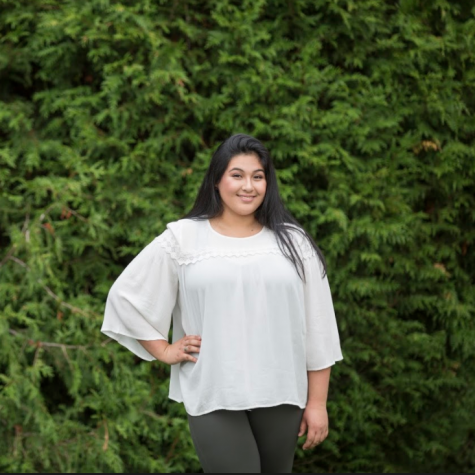 Amanda Piril, Staff Writer
Amanda Piril is a student at Beaverton High School.