Hope-ful new club arises
At Beaverton, the numbers of homeless students are growing, and we aren't the only ones. Across the district and state, the number of homeless students has grown to an all-time high of 22,541, a 5.6 percent increase from last year. Beaverton High School alone has around 90 reported homeless students.
Social studies teacher Rita Morgan has decided to help support these students by forming Club Hope, "a new club to promote homeless awareness and support programs and projects to address our school's homeless population."
The club was founded by Morgan and juniors Cameron Monfared and Ayden Fox. All three came up with similar ideas at separate times and in separate ways. They combined their ideas, and Club Hope was born.
The biggest issue that Club Hope plans to tackle is advocating for a family shelter to be built in Beaverton. Currently, Beaverton has nothing in place for homeless residents under 18. The closest family shelter is in Gresham, but there's competition for space. Many families live out of cars or motels, and students couch-surf at friends' houses for weeks because shelters fill up so fast. The city hasn't responded to this crisis and has built an adult shelter that students aren't allowed to stay in.
For now, Club Hope will try to make connections to organizations such as Habitat for Humanity, Youth Builders, and the Beaverton School District Construction Program to help out. Club Hope also plans to team up with other Beaverton High School clubs in the future, but for now, they are trying to spread the word.
"It's a great way to make a change, especially because we have so many homeless students at this school, so you'll be directly affecting your peers. I think that's a very powerful thing for anyone to have the opportunity to do," said Monfared.
Club Hope meets every Tuesday at 2:45 in MD-9, and any level of commitment is welcome. Club Hope also offers opportunities to get community service credit by attending outside club events.
Jacey Davidson, a member of the club, is optimistic for the future. "Club Hope is an interesting way to help out in the community. I'm excited for what we have planned and I hope more people join in because we need all the help we can get!"
View Comments(1)
About the Contributor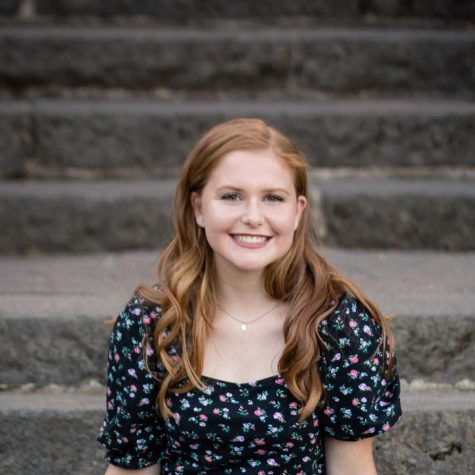 Kathryn Burris, Staff Writer
Katie is a senior at Beaverton High School.