Worst songs roasting on an open fire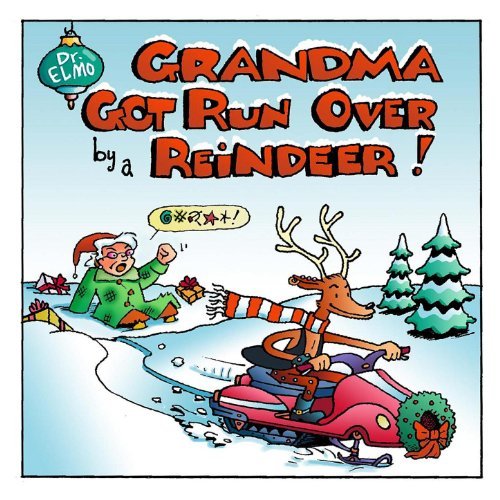 As the winter holiday season begins, we start off our traditional two months of blasting the same songs over and over again. Some are better than others, but to make this list, the song has to suck. Here are the ones destroying our Christmas spirit:
"The Chipmunk Song" — Alvin and the Chipmunks
Nothing hurts your ears more than the Alvin and the Chipmunks Christmas songs, which shouldn't come as a surprise. The chipmunks are unbearable to listen to. The pitch at which they communicate should come with a warning in advance, like medicine commercials that list every possible side effect. Warning: eardrums may explode.
"Where Are You Christmas?" — Faith Hill
"Where Are You Christmas" is another song unfit for Christmas. The vibes are off in this one, and it doesn't send a "jolly" message. I can relate to it because I'm always anxious for Christmas. But I don't want to listen to a song that makes me sad.
"Mistletoe" — Justin Bieber
The chorus of this song is "Shawty with you, under the mistletoe," so you can tell that the song sucks. Bieber's voice had not matured yet. At seventeen, he sounded like a twelve-year-old waiting for his shawty, so he comes off as the sixth-grader who tries to get at high schoolers. The constant auto-tuning of his voice doesn't help. No girl wants to get under the mistletoe with Cyborg Justin. Clunky love lyrics coming from a smirky little kid produce Christmas songs that only those of us with an IQ below 100 enjoy.
"I Saw Mommy Kissing Santa Claus" — Jackson 5
The vocals aren't awful, but this song paints Santa as a homewrecker who carries out extramarital affairs with numerous women as he goes on his trip across the world. Encouraging this kind of behavior tears families apart, and children have less and less faith in their parents. Unless, of course, the song is insinuating that Santa isn't real, and that would be disillusioning.
"Grandma Got Run Over by a Reindeer" — Elmo & Patsy
This song is all levels of bad. It sounds bad, its lyrics are bad, and the film based on it is bad. Its badness is maddeningly bad and anyone who likes it is bad. The song is grotesque and cynical like the scum who enjoys it. Grandma isn't missed since you greedy little gremlins sent her gifts back for money and got drunk. Hopefully, Santa crashes into the house of those that enjoy this.
"This Christmas" — Chris Brown
The lyrics are plain and nonsensical. If you watch the music video, Brown's choreography makes it look like he's forcing the lyrics out of his mouth and into our poor ears. At least a movie came out of it.
"Last Christmas" — Wham!
This is a cheesy heartbreak song that happens center on Christmas. The cliché vibe and pop rhythm don't sound right. This is not a George Michael diss by any means: that man is a legend and should be remembered as one.
"Drummer Boy" ft. Busta Rhymes — Justin Bieber
I don't know how you can screw up a classic like "Little Drummer Boy," but Bieber makes it awful from the moment you hear him sing (if you can even call it that). This song makes the auto-tuning of "Mistletoe" meager by comparison. Giving Busta Rhymes a feature makes it even worse, but the worst part of the song is when Bieber attempts to rap. Words can't describe the nausea that comes after hearing every last verse on this song. If you enjoy music that sterilizes frogs within a fifty-yard radius, this is the song for you.
"The Christmas Shoes" — NewSong
This sad sack of a Christmas song makes Tiny Tim from "A Christmas Carol" seem like the luckiest dude ever. Who buys shoes for their dying mom? You should be spending your last moments with her, and if she dies, she won't need shoes in heaven. This song kills every last cell of hope and cheer in my Christmas heart. Were those shoes worth it?
---
Bad songs incoming! (Photo courtesy of TV Guide).
View Comments (4)