Beaverton hosts Japanese exchange students from Tokyo
For the past couple of weeks, Beaverton hosted Japanese students from the Sister City program, which encourages cross-cultural understanding and promotes educational and economic exchange between sister cities around the world. During the stay, Japanese students completed their four-week ESL and educational excursions in Oregon. Apart from Japan, Beaverton also has sister city ties with Russia, Taiwan, South Korea, Germany, and France. Many students in Sister City programs get involved through their school.
"I'm interested in foreign countries and I'm also very interested in the English language," said exchange student Fuwari Yogi. "I want to be able to speak with English native speakers. I decided to join the program myself so I can see American schools, life, and culture."
Chinatsu Ishihara's favorite part of Ameria is the burgers. "They're so delicious."
The Japanese students pointed out some differences from the education system in the U.S. and in Japan. "In the U.S.A., students have more classrooms, but in Japan, students don't move classrooms, the teacher comes to them," said exchange student Maya Toya.
This is not the only difference between the two countries' education systems. "American students go to school by car or school bus. Japanese students go to school by train or by themselves," said Yogi.
Yogi and her friends admire American students' original style. In Japan, many schools require uniforms. 
The end of the trip was bittersweet for many. "I want to come back to Portland one more time," said Ishihara.
Leave a Comment
About the Contributor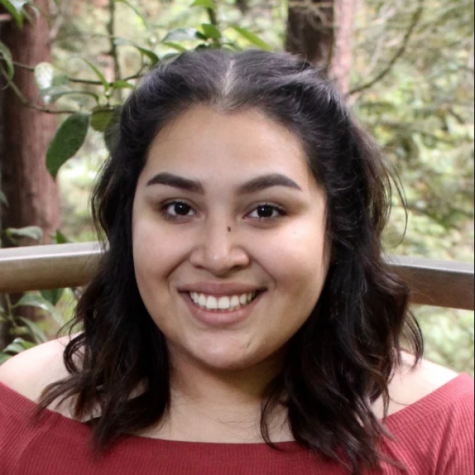 Tatiana Garcia, Staff Writer
Tatiana is a student at Beaverton High School.