Beaverton wraps up Pink Week with a special event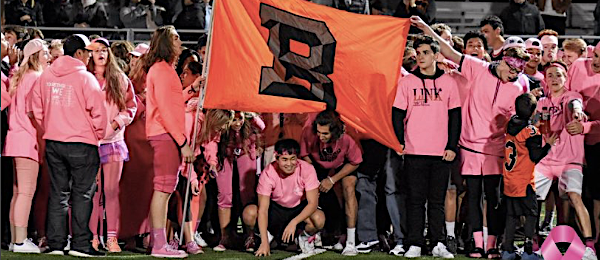 All week, Beaverton's Student Leadership has been collecting donations and raising awareness for Pink Week. Pink Week was started about seven years ago and over the years they've helped raise thousands of dollars for METAvivor, a non-profit organization that funds research for, advocates for, and provides support to people with metastatic Stage 5 breast cancer.
Lucie Dardis, senior and head coordinator for Pink Week, said, "All of the Metro League helps raise money for breast cancer research. We just like to come out and show our support for breast cancer. It's about getting our community together for a good cause and spreading positivity and doing what we can to help."
During the week, students in Leadership carry around mason jars with pink ribbons on them to collect money. They also sell ribbons for a dollar during lunches and pass a piece of tape around the crowd during halftime at the Friday night football game.
This year, Leadership plans to incorporate Diwali, a Hindu holiday also known as the "festival of lights," at half-time during the Pink Week game. Lanterns will be released in honor of breast cancer awareness, symbolizing the victory of light over darkness, knowledge over ignorance, good over evil, and hope over despair.
Suoiallsamoni Jahlett Talalemotu Tofi, a senior and Student Leadership member, said, "We're excited to incorporate a different culture within Pink Week. It has a really deep meaning to people of that culture, so to be able to spread that within our community would be an amazing thing to do."
Pink Week is celebrated across the district, as all high schools come together to raise awareness for breast cancer and support breast cancer victims. To donate to METAvivor, please visit this link.
Leave a Comment
About the Contributor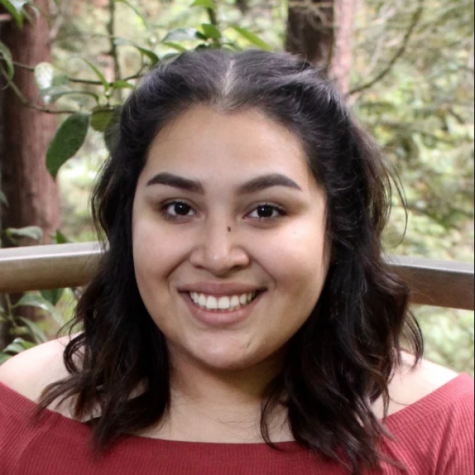 Tatiana Garcia, Staff Writer
Tatiana is a student at Beaverton High School.