Fresh art to embellish the walls of Beaverton this spring
What better way is there to spice up the halls of Beaverton High than by putting up a new mural? Answer: there is none. For the past six months, seniors Emma Rosicky and Skyler Moore worked to craft Beaverton's newest art addition. Their mural, titled "You're Strong Enough to Hold it," features a stack of books with meticulous typography, a paint can with the fight song engraved, and a pair of hands supporting the entire structure. The books featured in the painting are required reading for most Beaverton students, including 1984, Things Fall Apart, and even the AP Biology textbook.
Following a shared AP Studio Art course last year, Rosicky and Moore enrolled in an independent art study class together to bring their mural to life. According to Moore, the mural is a visual depiction of "any typical high schooler's growth academically and through other activities over their high school career."
"I think it's also a representation of the core values that our school represents like diversity and excellence," said Rosicky.
The mural is meant to inspire Beaverton students for years to come by motivating them to challenge themselves and finish all four years of high school. Through this piece of art, Rosicky and Moore hope the student body will feel more connected to the school. With so many familiar novels in the mural, future students can relate to the high school experience of the current generation.
"You're Strong Enough to Hold it" is set to be displayed in the stairwell located by the math hall, across from room 241. The mural should go up on the wall sometime in the spring, during Period 8, Beaver Lodge. To celebrate the special occasion, Rosicky and Moore plan to provide sparkling cider and speak about their artwork.
Leave a Comment
About the Contributor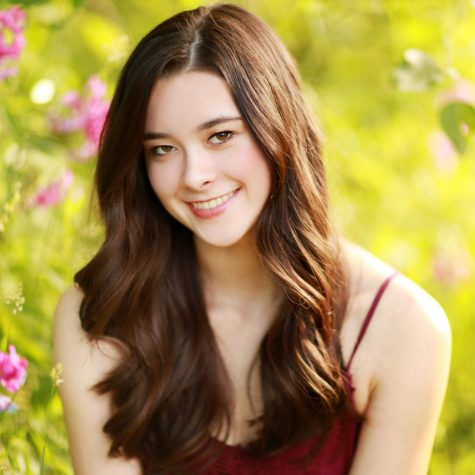 Allison Van Horn, Senior Editor
Allison is a student at Beaverton High School.