New additions to Beaverton are optimistic for future
On Wednesday, February 22, Beaverton welcomed students from across the district into its halls to show off all that it has to offer. At least fifty student volunteers lent a hand, making the evening a success. Parents and students were enthusiastic for the 2017-2018 school year, despite obvious conflicts over the district boundary changes that have occurred over the past year.
While many of the students that visited Beaverton last Wednesday were incoming freshmen, others were current high schoolers. Future Beaverton junior Emma Leeds. Leeds is transferring to BHS from ACMA in order to participate in the renowned Health Careers Program and has mixed feelings about coming to Beaverton.
"It's a big school compared to ACMA, so it's kind of nerve-racking, but then I'm also excited [to meet] new people and [to have] an actual high school experience," Leeds said. Leeds doesn't think that moving to Beaverton will affect her participation in the performing arts. She is excited to continue her career as a thespian at BHS.
Some incoming freshmen that were set to go to Sunset High School before the district boundary changes expressed their change of heart after seeing what BHS was all about. Soon-to-be freshman Charles Mackin said, "At first, I was a little disappointed, but then I discovered all about Beaverton and I realized it's a really good school. I'm really excited now."
Another incoming freshman, Ingrid Tlell, noted, "[I'm] a bit sad but it's okay because [my friends and I] can visit each other once in a while."
Future Beaver and incoming freshman Loke Yokoyama attended Raleigh Hills K-8. She shared her thoughts on her experience on Incoming Student Night. "I think I got a lot of background information about the teachers themselves and my counselor Mrs. Perez. I'm thinking that all this background information I have now as an 8th grader [will] help me decide what to take. I have to turn in my forecasting sheet on Friday, but now I have time to change my classes and look further into it. Now I feel like I can get better grades at the end of my 8th-grade year so I can get better grades freshman year and so on."
Incoming Student Night was a huge success. Performances by the band, cheerleaders, and Rhythm B's left students, parents, and staff alike in high spirits, looking forward to the school year to come.
---
Photo courtesy of Mount Holyoke College.
Leave a Comment
About the Contributor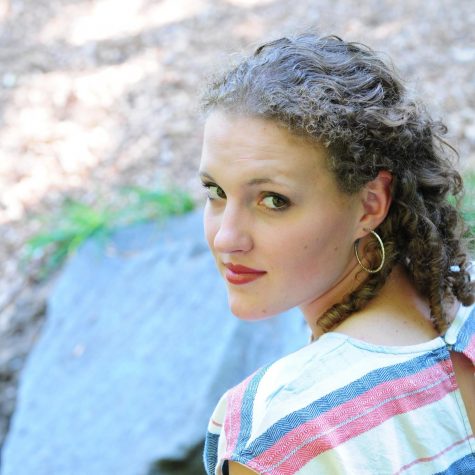 Emma Rosicky, Staff Writer
Emma is a senior at Beaverton High School.