Red liquid blood donation needed
Beaverton High School is hosting its first blood drive of the calendar year on February 14, 2017. It will be run by the Red Cross in collaboration with students in the District's Health Careers program.
Everyone who is 18 years or older and qualifies to donate blood is encouraged to do so, and students who are 17 years old and have the consent of their parents or guardians can participate as well. Students must be healthy and weigh at least 110 pounds to be able to donate.
There are many people out there who decide to not donate their blood because of their phobia of the needles. That is understandable, but the result is rewarding. One donation can help so much: every two seconds, someone needs a donation in the U.S., and a donation could be life-saving.
Some students at Beaverton High School, like junior Jessica Villegas, believe that "donating blood hurts." When people find out there is a needle involved, they freak out, but there is no reason to. Health Careers students will be in the donation center supporting everyone who donates, but trained medical professionals will draw the blood.
Adult bodies have 10-12 pints of blood. Part of the population who does not donate believe that if they donate blood, they'll run out. In reality, the donation takes roughly one pint of blood out. This should not be an obstacle, especially because we can make blood faster than the ones who need it.
There is a mini physical check-up done before the donation to make sure the person is a healthy candidate, consisting of a few questions regarding their medical history and to make they meet the weight requirement. Donating takes roughly 15 minutes, but due to the mini check-up and the snacks volunteers receive from donating, students may be out of class for an hour or so.
Make sure to get the volunteer application on time to sign up in the upper cafeteria or ask any Health Careers student for help to donate and help out many people in need!
---
Rachel a senior, stands in a blood drop costume promoting blood donation. Photo courtesy of Mrs. Jacob, health career teacher.
Leave a Comment
About the Contributor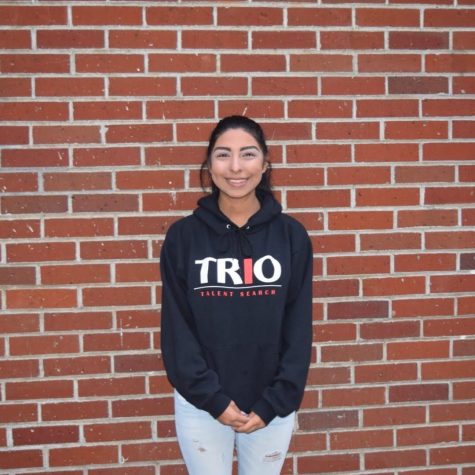 Rocio Avalos, Staff Writer
Rocio is a student at Beaverton High School.