Beaverton High School Theater gets humorously heroic in their rendition of Get Smart
November was a month of beginnings for Beaverton's drama department. They held auditions, rehearsed, and from November 15th through November 19th, they presented the community with their opening production of the school year: Get Smart.
The original Get Smart production was a television show, so for Beaverton drama's purpose it was transformed into a theatrical style. However, modifying a TV program into a play is not a simple feat. To do so, the adjustment would have to include and emphasize the humor and plot as the TV show. Beaverton drama's rendition had a swell double-casted crew with some talented individuals who made the audience laugh. They played a crucial part in the production as it flowed agonizingly slowly with no dynamic, causing the crowd to grow bored several times.
A negative during the Get Smart production was the plethora of still moments where no one talked or moved. Television productions can rely on camera angles and panoramas to heighten the viewer's interest during shots, but play productions don't have that. This caused many scenes to seem empty.
The play lacked presence as no scenes foreshadowed any significance leading up to what was supposed to be the most climactic part of the plot. The peak of the performance passed in the blink of an eye because there was nothing to tell the audience it was coming. It was disappointing: The play ended and the crowd was wondering where, in the two hours they sat watching, the most exciting point of the play was supposed to be.
Although the production had some faults, the humor made it bearable. References to Beaverton High School and wordplays were incorporated into the script, earning the performance a few laughs. The dry humor was the highlight of the show and distracted from the poor execution of the plot.
Beaverton drama's opening show could have taken off on a positive note had it been more dynamic and purposeful. It failed to promote "feelings," making the production lose charisma as the connection with the audience was severed. However, it is the first show of the year, and there is time for improvement. Although their Get Smart rendition was awkward, Beaverton drama has the talent to make the next production a booming success.
Leave a Comment
About the Contributor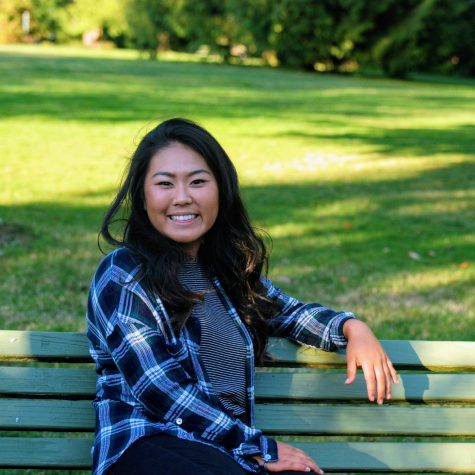 Anika Matsumoto, Staff Writer
Anika is a student at Beaverton High School.