Great wood-fired pizza at Big O's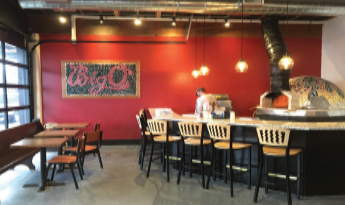 Family, friends, and good food. These are the three things Big O's Woodfire Pizza kept in mind when opening their new restaurant in downtown Beaverton.
Starting out in local markets, owner Owen Morehart recently found a permanent location for his long prepared restaurant at 12305 SW Broadway Street. Opening in late October, Big O's brings authentic East coast pizza to the West. 
Morehart spent most of his life growing up on the East coast eating some of the best pizza. 
"As a teen, my family packed up and moved out to the midwest. I was never really able to find any pizza quite like the pizza I had grown up with in the East," said Morehart. 
Morehart sought to recreate the taste that he had tried many times as a child. For years, he perfected his pizza, eventually building his own wood-fired pizza oven. Using this oven, he was finally able to get the taste he wanted. 
With the approval of his family, Morehart began making his own pizza at local farmer's markets. Now, he owns a small place on Broadway street where he brings that same pizza year-round in downtown Beaverton.
"Here at Big O's, we make pizza just as I did at home and strive to bring the best quality every time," Morehart said. 
This is the commitment he makes to every customer. With fresh, local ingredients, everything is made from scratch. 
Big O's displays a wide array of beers and wines, bringing comfy dining with great East coast pizza and drinks. With quick service, customers are sat down and have food in no time. The space is open and bright with garage door windows that are raised on nice days but provide great lighting during the winter.
Big O's gives you great food for little cost—students can even buy slices for $2.50 each with their ID cards. With every pizza, Morehart hopes to share a piece of his home with his customers.
Leave a Comment
About the Contributor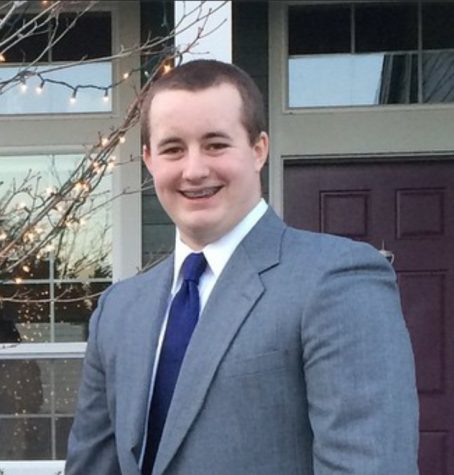 Matthew John, Staff Writer
Matthew is a student at Beaverton High School.