A look back: the BHS Holiday Bazaar
Even though we're stuck inside, trying to flatten the curve provides us with the unique opportunity to reflect. We're given plenty of time to relax and do things we enjoy, but this pandemic has resulted in the cancellation of numerous events and activities. Instead, we can recap and celebrate the numerous events that did happen this school year—one of them being the BHS Holiday Bazaar. 
It sounds crazy to discuss an event held in late fall just as it's getting warm outside, but keep reading! This event has always been a favorite, and it never ceases to disappoint. The Bazaar is usually held in mid to late November in the BHS cafeteria. Vendors from around the city and beyond are free to register for a booth to sell various items to bazaar-goers. In 2017, there was an array of amazing and festive booths selling anything from homemade fudge to decorative dragons and even traditional holiday decorations! 2018 marked a turning point for the Bazaar as a record-setting number of booths caused organizers to expand the festive space outdoors, creating the festive open-space marketplace that visitors relish annually. 
Over the years, there have been many memorable stands, but these stick out the most:
Alebrijes Oaxaca Arte 
This booth features eye-catching and colorful Alebrijes, which are wonderfully designed wooden animals! The variety of the booth last year included giraffes, dragons, turtles, birds, and cats, just to name a few. The booth owner is Juan Cervantes, who enjoys sharing the beautiful art of Oaxaca, Mexico. There were also a variety of authentically crafted bags, baskets, hats, and picture frames up for sale, and there's no doubt that they'll be back for the next bazaar.
John Tees Shirts 
This brand was founded by Katrina Shaw, whose father, John T. Owens, passed away from a heart attack at the age of 53. When rummaging through his belongings, Shaw found collections of drawings and designs based on musical notes and symbols that her father had left behind. Shaw saw this as an opportunity to ensure that her father lived on through his work and began the business of selling shirts, outfits, and earrings with his art featured on them. It's heartwarming to know that 5% of every purchase goes towards one of eight nonprofits or charities working to provide music education to children and schools across the country. Learn more here.
Seven Sons Soap  
I bought one of their Good Morning Citrus bars a couple of years back and fell in love with the brand (and the soap)!  Locally made by Angie Doering and her seven sons (hence the brand name), they make an impressive array of scented soaps, bath bomb fizzies, and other specialty products from the comfort of their Tigard home. As a bonus, many of the bags that Doering puts her products in are hand-drawn by her youngest sons, so this booth deserves extra praise for their creativity and adorable designs! Find out more about their products and story here.
One of the biggest reasons I enjoy returning to the Bazaar year after year is the sense of community that envelops you as soon as you walk through their doors. It is the sense of unity and festive cheer that makes vendor and customer alike easy to talk to. It is the connection forged between a single person and their community, where you can access an assortment of unique products, voices, and most importantly, stories.
What made all of the businesses above great is their ambition to share a story of their own through their product, whether it be a message of love and family in a bar of soap or the story of a daughter honoring her father's musical legacy. Stories like these need to be remembered, and that despite what's is going on, we can always look back and enjoy the stories that we do know and love. The Bazaar remains an experience that will always be remembered for its festive atmosphere and as a bright venue for all to share both product and story. 
---
Image from BHS Holiday Bazaar Facebook page.
Leave a Comment
About the Contributor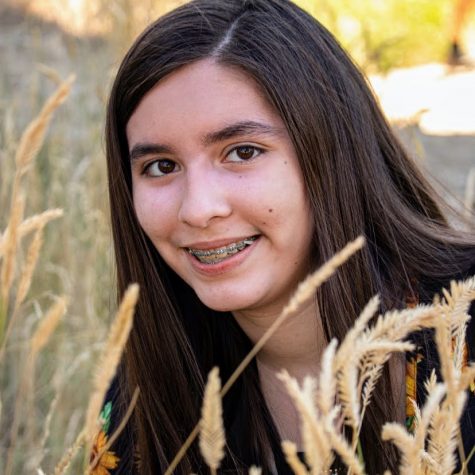 Cassidy Ochoa, Staff Writer
Cassidy is a senior at Beaverton High School. She writes for The Hummer and considers herself the queen of puns.