"In" or "out"?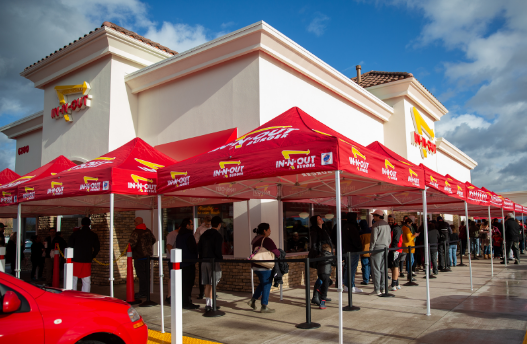 December 12, 2019 marked fast-food history. The In-N-Out burger chain opened a franchise in Keizer, Oregon—the closest In-N-Out to Portland. What was once a four-hour drive to Grant's Pass or Medford is now a mere 45 minutes to Keizer. 
The menu—complete with double, triple, and lettuce-wrapped burgers—is wonderfully priced. Though I have yet to visit the new restaurant, I've dined at In-N-Out's California locations. Hopefully, the new Keizer location will be an "In."
Lacking a driver's license and the will to travel four hours to southern Oregon, I can only check out In-N-Out's Keizer location. A suburb of Salem, Keizer is the typical distance to travel for a weekend excursion. 
As of now, the wait for the drive-thru is usually 90 minutes, though it can climb to three hours or more. But once the crowd shrinks, have a burger to fuel a protest-filled stop at the capital. If you don't enjoy talking to people, roll into the drive-thru, where you can buy your meal and eat it on your dashboard with a placemat or a to-go bag.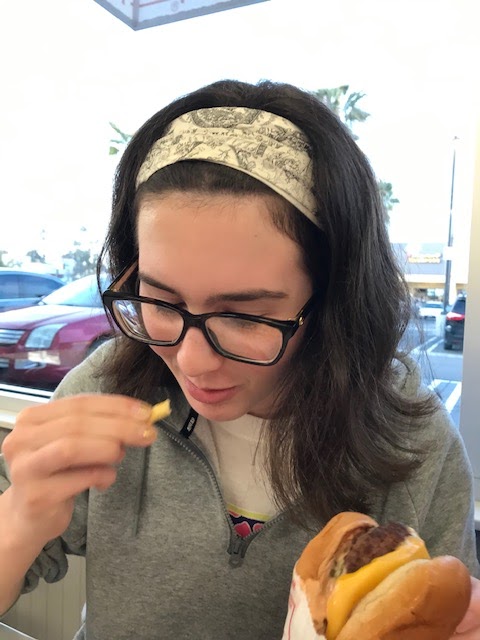 My most recent In-N-Out experience was at El Segundo, Los Angeles. I ordered the number 2 meal: a single cheeseburger, french fries, and a soda. It was so flavorful that I returned twice! My sole complaint is that the fries were undercooked.
The menu is simple. The one meal is a double-double cheeseburger with fries and a soda, the two meal is a single cheeseburger, french fries, and a soda, and the three meal is a hamburger, fries, and a soda. 
I discussed In-N-Out with one of my driver's education teacher, Adam. He previously held the record for the most patties eaten—12! He recommends "fries light," meaning the fries are not as overdone. Perhaps this enhances the flavor of the fries! He also spoke highly of the animal-style fries and burger.
Venture out of your comfort zone and try the animal-style burger—fried in mustard—or protein-style burger (buns replaced with lettuce). From Keizer to El Segundo, once you taste an In-N-Out burger, the choice will have to be "In."
Leave a Comment
About the Contributor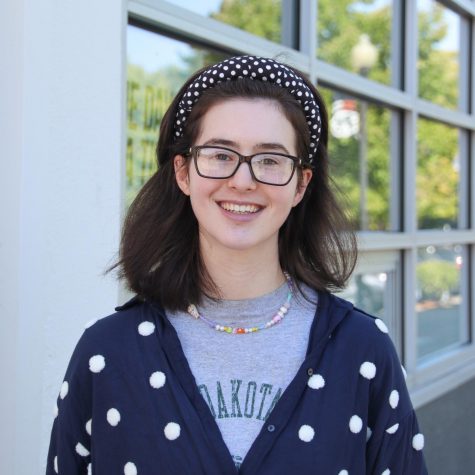 Beatrice Kahn, Editor
Beatrice is a senior at Beaverton High School who edits articles and writes about school district and city news. She loves boba—matcha has her heart!