The Freedom Writers inspires hope like never before
The Freedom Writers, released in 2007, is a deeply touching movie based on the diary writings of a racially divided freshman English class at Woodrow Wilson High School, California. In this class, most students are involved in gangs, have been arrested and imprisoned, and encounter violence daily. All but one are people of color. They have no safe space, and their teachers consider their education a waste of time.
But this changes when a new English teacher appears. Unlike the others, Erin Gruwell chose to work at the school—its diversity program intrigued her. She thought she'd connect with her students and help them stay in school, an uncommon idea in the area.
When she starts out, nothing goes to plan. The students don't listen, there are fights and threats, and she can't connect with any of them. They think she's stuck-up and that school doesn't matter because they'll all drop out eventually. But Ms. Gruwell doesn't let it last.
In this emotional, tear-jerking, film, Ms. Gruwell fights for her students and their education. She breaks the barriers between them and turns her class into a family. For the first time, students feel like they have a place filled with people they love and trust.
The Freedom Writers is an inspiring story about never giving up on a student's success just because of what the teacher sees. The movie and the real events that inspired it prove that love, a safe classroom, and a great teacher play a huge role in students' well-being.
Unsurprisingly, this movie is one of my favorites. To know that the movie's horrible events were real remains shocking, but Ms. Gruwell—who prioritized her students like no other and turned their lives around—still inspires hope. 
Leave a Comment
About the Writer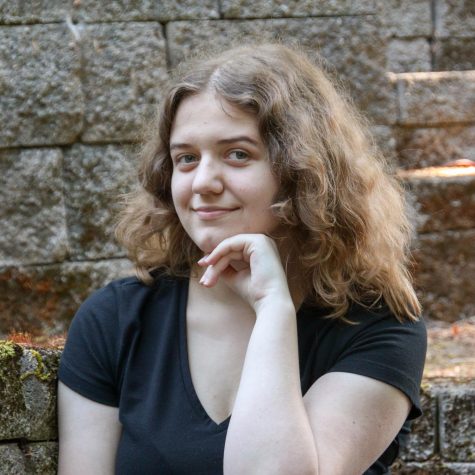 Melody Cosgrove, Editor
Melody is a senior at Beaverton High School who edits and writes opinion pieces about the school. She also enjoys both watching and performing in theater...