Terra Nova School of Science and Sustainability: One "nitrate" it as the best
Forecasting season is upon us, and with so many pathways and classes, it can be overwhelming. One of the most difficult decisions I faced during forecasting season last year was choosing a science class.
During Beaver Lodge in freshman year, I watched a presentation about Terra Nova. From the second it started, I was hooked. But I had doubts about forecasting for Terra Nova: I had planned to take STEM Chem. In the end, I decided to try both. I don't regret it.
Terra Nova is a half-day program offering either a biology or a chemistry class, each paired with a sustainability course. The program is housed in Bonny Slope Elementary School's former campus and is complete with a kitchen, farm, and woodshop. This class is unlike any other. Forget your traditional, textbook-notes chemistry class, because Terra Nova is the opposite of that. 
Filled with hands-on learning, the class breaks down complex topics and applies them to the real world. For example, after learning about emulsions—e.g. how oil and water interact at the molecular level—in the classroom, we practiced those concepts by making soap in the lab and salad dressing in the kitchen. Gone are the days when you'd sit in class, wondering how memorizing the ideal gas law and common isotopes will help you as an adult. 
Since Terra Nova offers a biology course and a chemistry course, any student in need of these credits can take the class. The other half of the program is a sustainability course, which counts as an Applied Arts credit. The curriculum is like that of a base-level high school chemistry class, but if that sounds easy, opportunities to challenge yourself exist. Terra Nova chemistry students can take honors, and PCC offers dual credit to biology students. Students who want to self-direct their learning can complete an independent project throughout the year and get extra credit for their sustainability class.
Not only is the class a great educational activity, but it's also the perfect opportunity to be part of a lively community of students from around the district. Through Terra Nova, I've gone to class with people I haven't seen since elementary school. The atmosphere is inclusive, and even if you don't know anyone, the class is geared to promote socialization.
Above all, Terra Nova offers a rare quality: a driven and open-minded group of students who are eager to learn. This has been my favorite high school class so far, and I hope you consider forecasting for Terra Nova next year!
Leave a Comment
About the Writer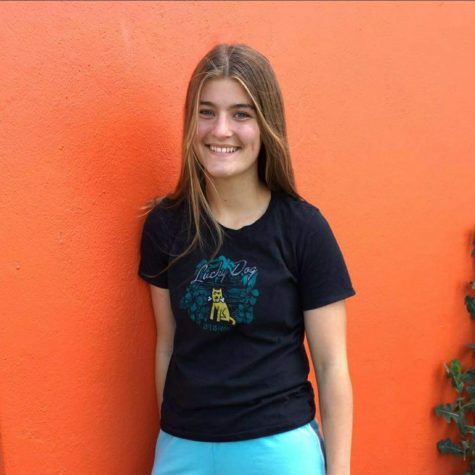 Natalie Foote, Staff Writer
Natalie Foote is a sophomore at Beaverton High School who writes articles for The Hummer and helps manage its social media platforms. She enjoys running...