Craving tacos? We have the answer
First Street, Beaverton Oregon is home to one of the most impressive taco establishments in the area. Know as First Street Taqueria, it comes in addition to several recently opened restaurants finding their way to the Beaverton area. The restaurant undoubtedly holds its own relative to other surrounding restaurants. Unlike others however, First Street Taqueria is home to some of the best tacos in town.
An interesting aesthetic filled with southern influence only complements the food, which already has so much to offer. The menu has a wide variety of items ranging from a standard Carne Asada taco to Cochinita Pibil (A slow roasted marinated pork shoulder, for those who don't know). Want to make your item of choice even more flavorful? Be sure to add a side. First Street has it all from pico de gallo to pineapple salsa. The wide range of food is met with fair pricing, nothing out of the ordinary. Even if you're on a budget the most expensive item comes in at 9$ for a taco salad. A single taco, decent in size, comes in at 4.50$ on average.
Not only is First Street Taqueria affordable, it's also a fantastic eating experience. The fine eating establishment takes pride in its ability to fuse local northwest ingredients with a Mexican style of cooking. All items on the menu are unique, further alluding to the fact that time and effort is put into each dish. Needless to say, it's clearly reflected in the eating experience.
For the most part, initial reviews of First Street Taqueria prove to be mostly positive. However, if you are under the age of 21 be advised that you're not going to be able to receive the whole ¨experience¨ that the Taqueria has to offer. Despite being home to fantastic authentic Mexican style tacos, they also offer an assortment of adult beverages. This is an attraction for some, as many customers go purely for drinks alone. Not 21? Don't worry, there's still plenty of other alternatives.  
Overall, the experience was nothing short of fantastic. Ideal service combined with great food proves that First Street Taqueria is here to stay. If you decide to go, here at The Hummer, we highly recommend that you try the carne asada and grilled shrimp tacos, you won't be let down. Be sure to check out First Street Taqueria at 12655 SW 1st St. Beaverton!
Leave a Comment
About the Contributor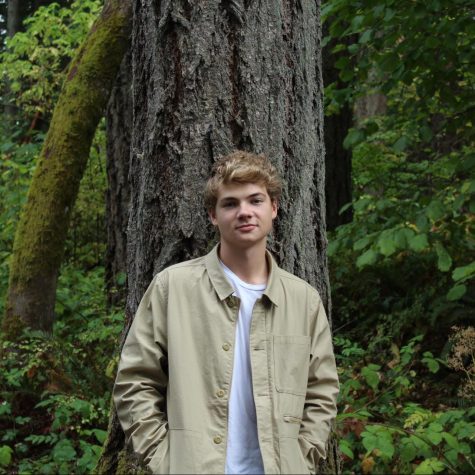 Chace Fery, Staff Writer
Chace is a senior at Beaverton High School.