Transformers is back, again…
In terms of movies in a franchise, six doesn't come around too often. However, the latest installment in the Transformers film franchise titled:  "Bumblebee" is a huge step in the right direction. For both fans and critics alike, the film takes a widely different approach to the previous Transformers films. Fingers point to new director Travis Knight, putting life back into a franchise becoming both repetitive, and dull.
Aside from the rest of the films, Bumblebee takes fans back to the year 1987. A clear prequel to the films before hand. The movie gives fans a fair insight on how things came to be in the following films. Being that the film was a prequel, there was a thin line to fit the story allowing it to fit into what would be the initial film. But at the same time, there was an abundance of material to pick from with the development team having access to an assortment of comic books, characters and the Transformers cartoon all from the 80s.
With a fanbase in desperate need of a quality film, its safe to say that Knight delivered. Bumblebee, to some surprise, received exceptional scores compared to other movies in the franchise. Receiving a 94% on rotten Tomatoes, the closest film to follow within the franchise was the first 2007 film Transformers receiving a 57%. Being just shy of 2 hours of screen time, Bumblebee managed to recently surpassed 400 million box office worldwide. Surely no disappointment for Hasbro Studios.
The Film had a generally had nothing but positive feedback. Long time fans had the chance to appreciate several references made in regards to the 1980´s cartoon several viewers grew up on. Bumblebee also managed to appeal to a wide range audience. Casting notable names such as Hailee Steinfeld Playing as Charlie Watson, as well as John Cena playing as Agent Burns. Character development was one of the many driving forces behind the success of this film. This is exemplified through protagonist Charlie Watson, a young teen stuck with a crummy job saving up for a car. The so called ¨nerd¨ overcoming all odds made this film not only not only a joy to watch, but memorable.
Its safe to say Bumblebee managed to do a little something for everyone. It appealed to long-term fans, but also managed to tell a good story for those new or unfamiliar to the franchise. Unlike the last 4 transformer films, Bumblebee was definitely worth the wait. A great balance of both heartfelt and action packed, here at the hummer we recommend you give Bumblebee a watch!
---
Unlike previous Transformer films, watching Bumblebee was as enjoyable as this Sunset. (Photo courtesy of Digital Trends)
Leave a Comment
About the Contributor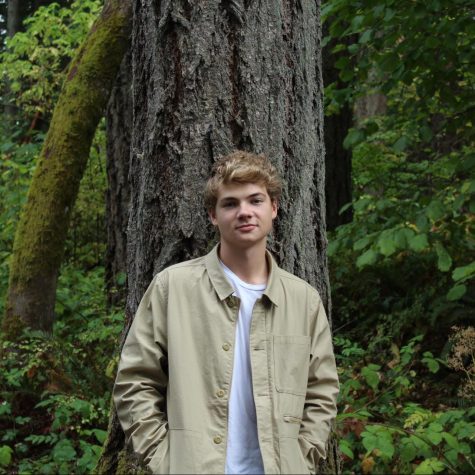 Chace Fery, Staff Writer
Chace is a senior at Beaverton High School.