A boba-licious start to the school year
While many high schoolers may not be avid tea-drinkers, few can pass up a certain Taiwanese tea-based beverage: bubble, or boba, tea. Typically using either black, green, or oolong tea, it is mixed with a milk/creamer and some sort of sweetener, then boba, or tapioca pearls, are added.
It has recently become popular in the US, with a wide variety of flavor options available. Around Beaverton, there are quite a few places to score some boba tea, like Bubble N Tea, Bubble Bubble Tea, and Mo Cha Teahouse. But there's a new shop in town: Milk + T.
Milk + T, located at 4545 SW Angel Ave #160, is a few minutes from Beaverton High School, and it's awesome. Walk in and it's instant amazement at the sight of the décor and layout, the sound of the music, and the hospitality of the employees.
With unique, Oregon-themed artwork, the store also has messages directed towards their female customers. The founders of the name that originally started as a truck in LA (which later became a shop), are females. The way that they spread positivity and encouragement is a beautiful and inspiring thing.
Several tables, as well as wooden counters, are offered for seating. When you walk up to order, the menu features some interesting drinks: some have ice cream, some have chocolate sauce, and some are fruity tea concoctions.
When a decision is made, they offer either a plastic cup or a glass jar. Both cost the same, but you get to keep the jar. Every time you bring that jar back, you get a discount. It saves you money and saves the environment, so two birds with one stone, right?
After receiving your cup or jar, it is self-serve; put in as much as you want of whatever you want, at no extra cost. You leave it on the counter, then they put the tea in. From there, you can take a seat and enjoy, or take it to go. It's just as delicious either way.
Milk + T is a great place to go to after school to get a refreshing drink and sit down and do homework, or just go with friends. With wonderful service and a relaxed environment, Milk + T crushes it on all fronts. It is having its soft opening right now, but the grand opening is on September 28th. Be there to get some awesome deals and get your boba fix.
View Comments (2)
About the Contributor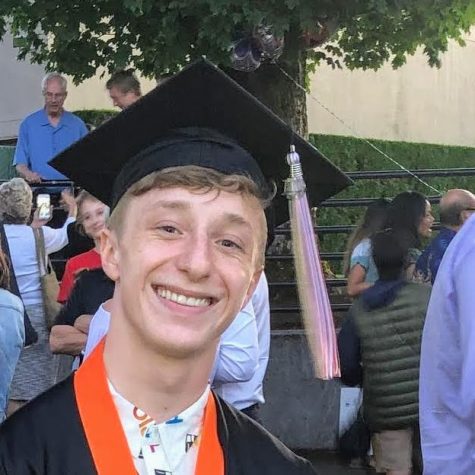 Cooper Graham, Staff Writer
Cooper is a senior at Beaverton High School.