Cheer slays their first school assembly performance
Beaverton High School welcomed spirited laughter and attention as it invited its community back into its halls. As students and faculty gathered in the gymnasium for the school's annual welcome assembly, a group of uniformed cheerleaders anxiously waited while the countdown to their first performance at Beaverton commenced.
Beaverton cheer seemed comfortable in front of everyone when they came out for their first performance. They had the crowd on their feet for a round of applause; no one guessed that their program is mostly made up of underclassmen, has two seniors, and a new coach.
Last year, the team graduated nine cheerleaders, cutting the varsity team in half. This year, seniors Clara Anne Gulsvig and Kylee Rench are the two returning varsity captains. They had previously been on varsity and are outnumbered by a squad consisting of mostly underclassmen who are new to the program.
Sophomore Hailey Howard said, "Having just two seniors, I take on a lot more leadership because it's my second year on varsity and there are a bunch of new girls to teach." The different grades mesh and learn together, making for fantastic bonding opportunities.
Beaverton cheer welcomed a new coach as well. She was a student at Beaverton in the past, and up until this year, she was the JV cheer coach. Coach Shannon McCauley was a familiar face to the team, so the team was comfortable around her.
Having a new coach was a positive transition for the team. Senior Kylee Rench said, "She [McCauley] has brought back some of the old cheers she did when she was on the Beaverton varsity team. It is fun to think that we are connecting the past with the present in that way."
Although their group might have run into some adversity with a lack of experience and a new head of the program, the team is ecstatic to get on the floor and show their hard work.
Leave a Comment
About the Contributor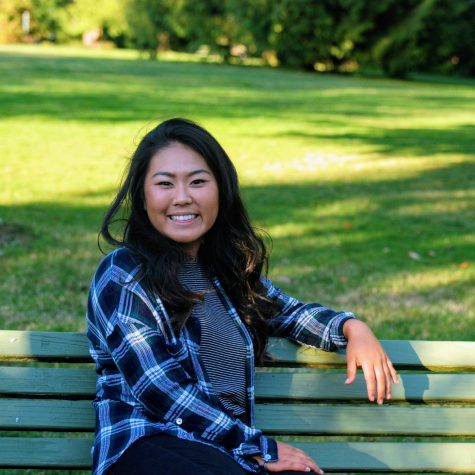 Anika Matsumoto, Staff Writer
Anika is a student at Beaverton High School.