Race and Ethnic Studies: an essential class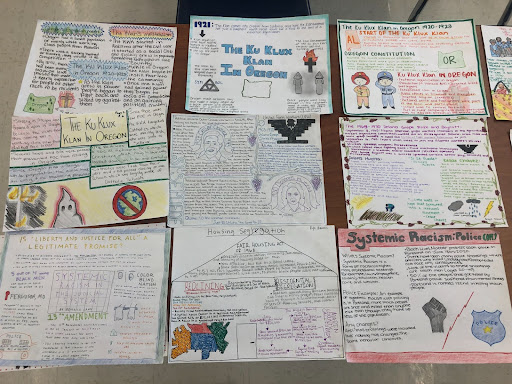 I've taken many social studies classes in the Merle Davies building. From Social Studies 9 to Civil Law to AP US History, each class offered something unique. Yet in each of the seven social studies classes I've taken, the overall perspective was that of the colonizers, rarely the marginalized groups affected by them.
Adding Race and Ethnic Studies to my repertoire was an exciting choice, knowing that I would be one of the first BHS students to gain a deeper understanding of how United States history has overlooked groups such as Latines, Blacks, Indigenous peoples, and Asians. Race and Ethnic Studies is an essential BHS class that I recommend to any student because of the welcoming learning environment. Social studies teacher Jessica Fregoso taught my class with palpable enthusiasm and creativity. 
Originating at Southridge High School last year, Race and Ethnic Studies is not only available but in demand, with six sections of this elective offered at BHS this year. Ms. Fregoso described teaching Race and Ethnic Studies during the first semester it was offered at BHS as "exciting, challenging and nerve-wracking." 
She also wondered if her own education from the dominant colonizer perspective gave her experience to teach the class, describing the course as "a way to look at US history from the lens of the non-dominant culture." 
Race and Ethnic Studies covers a wide range of topics and events, from local to national. We discussed the Newberg School District's motion to ban Black Lives Matter and LGBTQ+ posters and flags. We also studied the KKK and its presence in Oregon. We ended the semester studying systemic racism and the Chicano and Brown Beret movement. I learned more about Dolores Huerta and Cesar Chavez than I had in any other class. The final project gave students the freedom to dive deeper into racial or ethnic groups of their choice who resisted oppression.
I realized how nuanced history is: different perspectives are often given little space, with some forms of oppression being almost commonplace. "A lot of students had lightbulb moments in terms of how hard it is to change systems. Everything is intertwined, and discrimination and oppression are in every system," Fregoso said. 
Fregoso noticed how the class empowered students to use their voices to speak up when they see ways that the education system can be improved. A project in the class was reviewing the Beaverton School District's Code of Conduct, and this real-world study of how the district categorizes violations allowed for discussions on how punishments are distributed and to whom. 
Race and Ethnic Studies' approach to history also includes current news. "The way we approach RES is that we work with each other, we learn from each other, and that our life experiences matter and are valid," she said.
Junior Ryli Bowen took RES first semester and was particularly fascinated by intersectionality. 
"I didn't know that [this term] existed. We are taught such limited information from textbooks, it broadens your view on these topics," Bowen said.
From intersectionality to Dolores Huerta and the Brown Beret movement, Race and Ethnic Studies is a valuable addition to BHS social studies courses. The class teaches students topics and people who are often underrepresented in the history books. It dives deeper into the events that shaped America, but the class also fosters a community. As Fregoso puts it, "We all learn a lot from each other."
I thought I already knew a lot about social studies when I forecasted to take Race and Ethnic Studies. However, the class filled in the gaps of history that I didn't realize were missing. Valuable history is being taught in this class. Taking this class is an important step in broadening students' understanding of history. We can all learn from this class and we can all learn from each other.
Leave a Comment
About the Contributor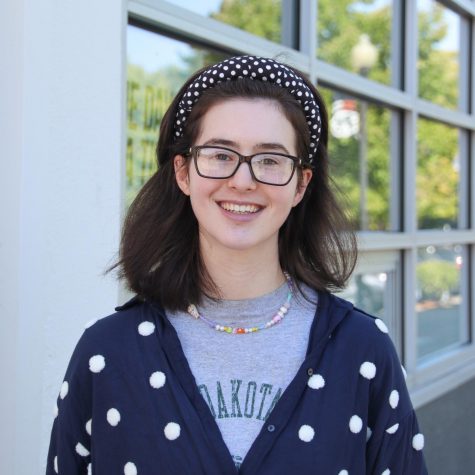 Beatrice Kahn, Editor
Beatrice is a senior at Beaverton High School who edits articles and writes about school district and city news. She loves boba—matcha has her heart!