District boundary changes: from anger to acceptance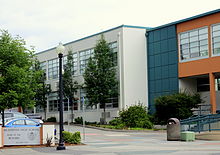 Along with excellence, tradition, and learning, community is one of the most valued building blocks of Beaverton High School. Recently, our sense of unity has been shaken due to the "springboard" proposal of the shift in district boundaries to accommodate the new school. The announcement of the transition has brought a variety of mixed feelings from students, teachers, and parents alike.
As these feelings grow, we undergo a grieving process. No matter how affected we are or aren't, the community is at a loss. To get to some form of acceptance, we have to express anger and sadness to come to terms with what's happening. Many of us understand that this change is necessary to the well-being of our school district, but don't accept the massive disruption that is to come. 
As far as demographics go, the map dividing the neighborhoods is based on who participates in the free and reduced lunch program. That is not equitable, making Beaverton a more impoverished school and many northern schools such as Westview, Sunset, and the new school wealthier. It's interesting that the growth is happening in the North when the school is being built in the South. This leaves Beaverton with fewer resources to sustain programs and athletics. 
"The boundaries that are proposed will remove most of the upper-middle class and wealthier neighborhoods that currently feed into Beaverton," said concerned parent Heather Hellman. "This will take away a huge volunteer support base as the families in the new BHS community will have less ability to serve the school community. This will put BHS staff and students at a disadvantage and endanger some of its current programs and resources." 
Resources are fundamental to educating a child, something the District can't ignore. 
A major concern is the fate of the class of 2019. Most students will be thrown into a new environment, even though Beaverton has been their home for two years. Nearly 75% of our student body will be transferred out, leaving us a changed community. Even though there must be a decrease in our student body to grow the population of the new school, to have only 25% of our original community left seems a bit ridiculous. 
"That would be the one thing, the boundaries I'm not going to like no matter what, but letting kids stay where they started is an easy thing," said English teacher Matthew Hottman. "They've started class and pathway programs; they've played on varsity athletic teams. To me, juniors stay."
This upheaval of students will be disruptive regardless, but letting the juniors choose whether to stay will make the process smoother.
Another concern is the quality of education. Some feel that the educational value will not be as great if their children stay here, but I disagree. Although relationships with teachers may change and the faces of peers may differ, the caliber of teaching is consistent across the board. The considerable dilemma concerning education, I would argue, is the difference between IB and AP classes. Switching from one to another is a rough adjustment and puts unnecessary stress on students. As a current junior, I couldn't imagine balancing a new set of classes on top of trying to make friends and getting involved in a new school.
Athletics and clubs are have also been called to our attention. Beaverton has eight feeder elementary schools, where youth programs originate and later grow into teams at our school. By changing the dynamic, kids who have bled orange and black their whole life will be told to chant for a new team. 
"We're going to go into a time period where a coach may have worked with an athlete for four or five years, and at the end of that boundary change that athlete will say, 'See you later coach, I'm going to Southridge, or I'm going to Sunset,'" said athletic director Mike Blok. "So I think at that part it's very, very difficult, but what I've also found in venues that I've sat in is that coaches are going to do the right thing, and they're going to work with athletes and make them better." 
Other, subtler issues may be overlooked as well in the redrawing of the boundaries. Student transportation can already be dangerous; adding a longer commute to an unfamiliar place is unreasonable. Teenage drivers already have a higher risk of vehicle fatalities, and it makes little sense to drive over three miles to attend another school when Beaverton is closer.
These shifts are inevitable, but I encourage the District to examine these issues and their impact on families, taking into account what this does to every individual and minimizing disruption. As for families, the District can't tailor the changes to fit everyone's needs. We can be upset and angry for a while, but we have to rebound from the disruption. As we plod through the decision-making process, we need to remember that despite what is finalized, we are Beaverton Beavers through thick and thin.
Leave a Comment
About the Contributor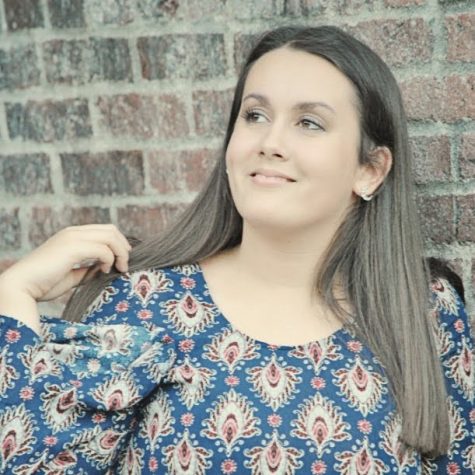 Alona Arneson, Staff Writer
Alona is a student at Beaverton High School.