New teachers join Beaverton High School community
This year, many new staff members joined Beaverton High School. Here are some of their backgrounds and stories.
Ken Chung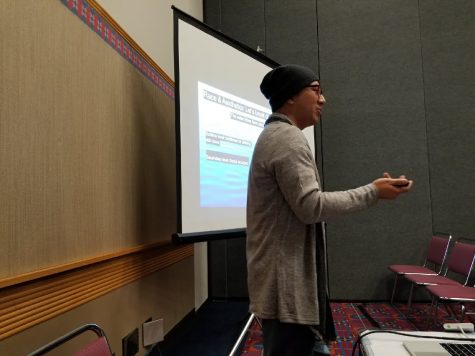 Continuing his fourteen-year career, Ken Chung now teaches language arts at Beaverton. "I taught in Tigard, Hillsboro, Hayward CA, Palo Alto CA, Vancouver WA. I also taught conversational English in Tsukuba Japan after earning my BA at Portland State," Chung said.
A proud alum of BHS, he's excited to be back. "It's where I went to school, so there's still a nice feeling of nostalgia," he said. And as part of the same graduating class as assistant principal David Furman, Chung has memories of Furman singing at assemblies. 
"I hear he denies singing Creep by Radiohead, but it's documented in our yearbook," Chung said, specifying that this information can be found on page 10 of the 1998 yearbook.
As to why he became a teacher, Chung cited two reasons. One, "It dawned on me that I also want to be a person in front of a class who gets paid to talk about books," he said. And two, "I wanted to teach in a way where I would have appreciated as a BHS student."
Outside of school, Chung enjoys hobbies such as gaming, soccer, baking, watching K-dramas and "all other kinds of nerd stuff."
Colin Elliot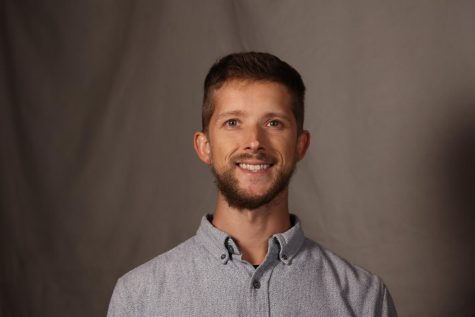 Colin Elliot teaches Digital Filmmaking and is a videographer for BSD's communications team, having been with the district for ten years and graduating from Southridge High School in 2003.
"What I love about [digital filmmaking]," Elliot said, "is that students learn through hands-on practice instead of lectures, reading, and quizzes. I think the medium of film is extremely engaging with students, and so far, everyone in my class has been engaged and working hard"
When he's not teaching, Elliot spends time with his wife and children, who are six and two years old. "That means a lot of time playing Legos, making dinners, and keeping everyone in the house happy and healthy."
At BHS, Elliot hopes to elevate the filmmaking program and shift the focus to students. "I think students should be the ones telling the stories of their schools," he said. "I hope our class creates content to be shared with the school as a whole and that this year's seniors raise the bar for what can be accomplished with filmmaking."
Kelly Hefty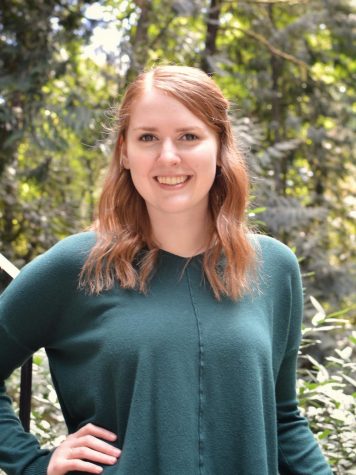 Kelly Hefty is Beaverton's new choir director, AP Coordinator, and a Mindfulness Studies teacher.
"Being a choir director is my dream job! Music has such a unique way of bringing people together and spreading cultural awareness," Hefty said, emphasizing the value of welcoming all students to the choir program. "I also love the overlap between Choir and Mindfulness Studies. Both are wellness activities that give students a safe space to feel and express, and I am honored to serve both sets of students."
Hefty graduated from Aloha High School and went to the University of Oregon to earn a degree in Music Education. "While in college, I became interested in music therapy and co-conducted the Eugene Parkinson's Choir, a therapy group that uses choral music for vocal rehabilitation," she said. "After graduating, I spent my first year teaching elementary music on Zoom…That was an experience!"
This year, Hefty looks forward to seeing her choirs perform. "Singing together and bringing our live music to audiences is such a gift nowadays," she said. "I am also very excited to be teaching Mindfulness Studies, especially during this stressful time in our lives."
Currently, Hefty is a member of the Portland Chamber Choir and dances tap and salsa in her free time. "I also love collecting puzzles based around Disney movies, then racing with the movie, trying to complete the puzzle before the movie is over."
Greg Karakashian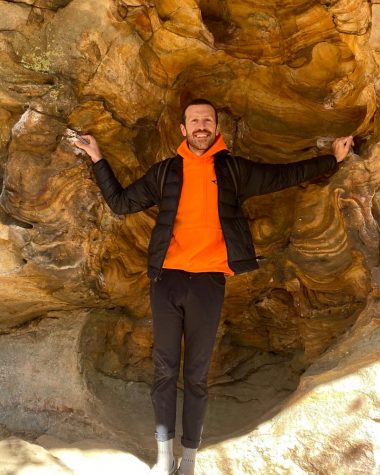 Now teaching Social Studies 9 and AP Human Geography, Greg Karakashian wasn't always so enthusiastic about education.  
"In high school, all I wanted to do was graduate and start a job," he said. "Thankfully, my Lit teacher in my senior year made me see that being a nerd was not a bad thing." 
That teacher encouraged Karakashian to delve into new ideas and now inspires his goal of encouraging his students to "have that same drive to explore and ask questions so they can also be proud nerds."
After studying Sociology and Water Purification at a community college in southern California, Karakashian transferred to UCLA to earn a Bachelor's degree in Anthropology.
"During my time at UCLA, I had my first teaching job at a youth incarceration facility—that job is where I fell in love with teaching!" He also worked at an English school in South Korea and taught North Korean refugees how to give speeches in English as part of a non-profit.
In his free time, Karakashian enjoys rock climbing and playing with his puppy, Beth. His favorite part of BHS is students' passion for learning. 
"Discussions in class are fruitful, thoughtful, and can get pretty hectic. Even in moments of disagreement, the respect that many students have for each other is admirable," said Karakashian, who also appreciates students' willingness to give him directions around the building.
Most importantly, Bucky the Beaver enjoys the Karakashian stamp of approval. "Beavers are really cool mascots and are super intimidating," he said.
Eric Lantz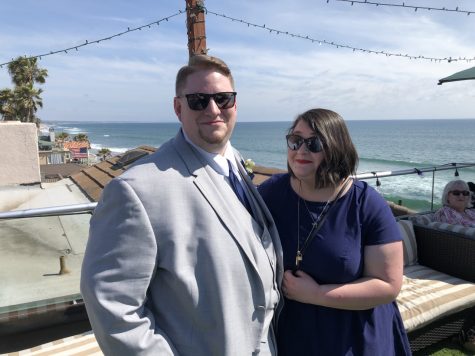 Social studies teacher Eric Lantz is just glad to be back in person. Having taught around the District at Southridge, ISB, and Sunset, he now teaches Economics, Race and Ethnic Studies, and Social Studies 9 at Beaverton. 
"I enjoy social studies because it's a way of being able to look at the world through different lenses, to understand the human experience, and to connect with others to discover who we are, and why we are the way that we are," Lantz said.
To Lantz, the highlight of his classes this year is Race and Ethnic Studies. "BHS having three sections of the course is amazing, and getting to have the difficult conversations about what is ongoing in the world today is incredibly necessary," he said.
In his free time, Lantz's hobbies include collecting vinyl, exploring Portland, and spending time outdoors, especially at Timothy Lake. He has interesting plans for the future.
"A bucket list item is going to the East Coast for some national park or Civil War site explorations," Lantz said. "Or having my heart broken by any number of sports teams, because that's how life goes."
Lantz also enjoys working with other teachers in the Social Studies department and seeing students "get that 'Aha!' moment." 
"What makes this all go is students," he said. "And watching them mature, develop their own opinions, and find their voice is all part of what I value most."
Eli Simantel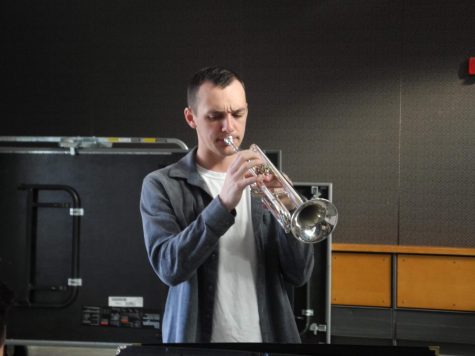 Before coming to Beaverton, Simantel spent a year teaching online and cleaning ambulances. He is now the new band director.
"I love teaching music to kids," Simantel said. "I know it's a little cliché to say music is a universal language, but it really is an incredibly unifying art form."
Band has played an important role in his life—and in his education at the University of Oregon. "I'd been in band since I was a kid and the band program helped me find myself and gain some confidence," he said. "While touring colleges, I learned that if you major in music at UO, you don't have to take any math classes, and that sold me."
Looking back on his high school experience, Simantel's favorite memory was in his senior year, where he and his friends "piled into someone's cheap, beat-up car" to look at Christmas lights, eat fast food, and talk. "It sounds boring, but those boring moments with high school friends are the ones that I remember clearest." 
In his free time, he enjoys playing Dungeons and Dragons, reading fantasy novels, watching Marvel movies, and playing video games.
At Beaverton, he looks forward to improving as a teacher and musician and watching students progress through high school. "There is nothing greater than watching your students grow, change, and overcome challenges," Simantel said. "Watching people learn is more exciting and uplifting than anything on this earth."
Sarah Slusher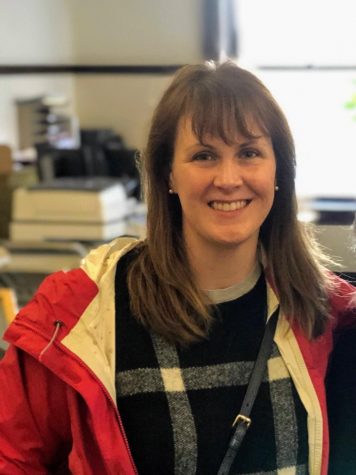 After twelve years as a physical therapist, Sarah Slusher decided to become a teacher at Beaverton High School.
"Education is an important part of what I do as a healthcare professional, so it is a natural addition to my career," Slusher said. "The Health Careers program at BHS is so wonderful and I'm thrilled to be here."
As this is Slusher's first year teaching, she's focused on making the most of it. So far, it seems she's reaching that goal. "I enjoy teaching in the program as it allows me to share my healthcare experience with students," Slusher said.
In her free time, Slusher enjoys "reading books, binge-watching TV and going to the movies," and her favorite high school memory was graduation.
As for the rest of the year, Slusher is optimistic. "I'm hoping to have a great first year teaching and helping students get excited about careers in healthcare."
Leave a Comment
About the Contributors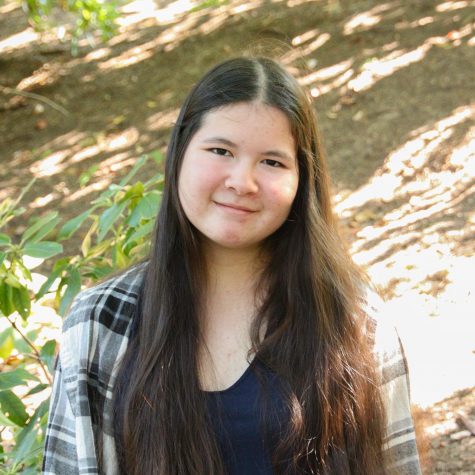 Anouk Clendenning, Editor-in-Chief
Anouk is a senior who writes and edits articles, takes the occasional photo, and helps everything run in the background.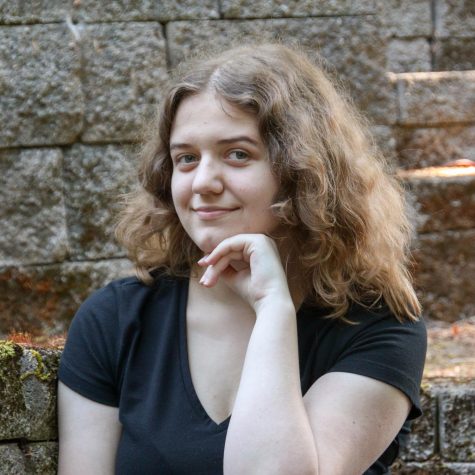 Melody Cosgrove, Editor
Melody is a senior at Beaverton High School who edits and writes opinion pieces about the school. She also enjoys both watching and performing in theater...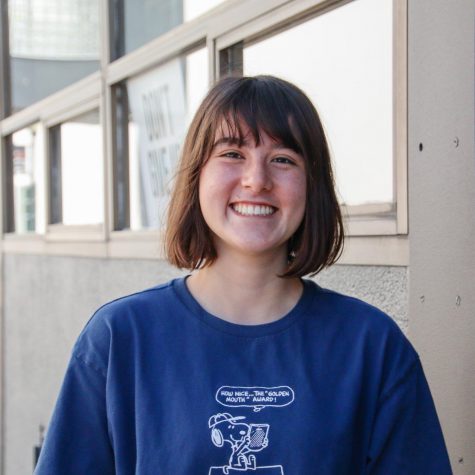 Ayame McCarthy, Graphic Artist
Ayame is a senior at Beaverton High School who works on comics and graphics for The Hummer and writes about the performing arts. She lived in Japan for...