Boys soccer wraps up season this week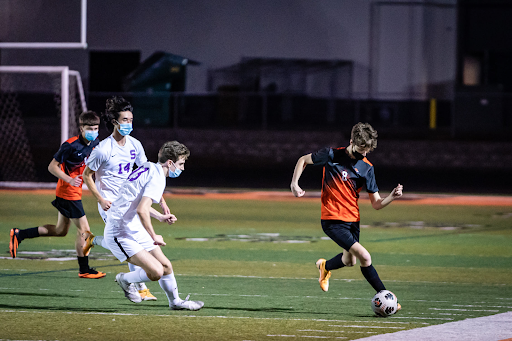 Beaverton boys soccer is expected to qualify for playoffs after their last game at Sunset tonight. The team has faced some challenges this year, but they have come out of Metro League play with an 8-3-2 record. They will be playing the No. 13 ranked Sunset in a showdown for 3rd place in the league, which guarantees a spot in the playoffs. If they lose, the No. 22 Beaverton will likely qualify as one of the 11 at-large teams in the OSAA bracket.
The soccer situation has been slightly different this year. "It's been a season of growth for our squad. Almost half the team is experiencing the highly competitive world of Varsity soccer for the first time. They, in combination with our veterans, have responded to the challenge positively," said head coach Scott Munson, pointing out the team's seven-game undefeated streak in non-league play. 
Metro League play proved to be more challenging, with the team winning roughly half of their games and none of them on the road. 
"The team stays positive after losses," said senior Trevon Hamilton. "That's why we're such a great group. We move on if we lose, we win as a team and lose as a team." 
This spirit has propelled Beaverton to a winning season. Last week, the Beavers bounced back from a 5-3 loss against Southridge to play Mountainside on senior night for a 2-1 win. Mountainside is ranked top 10 in the state, and it was a big win for Beaverton. 
"It was a tight game all the way through and it came down to who wanted it more," said senior Dan Velasquez, "and of course, being our senior night playing the last home game and proving we can play top-ranked teams, we wanted it more and held that 2-1 lead down." 
In tonight's game against Sunset, no team is a clear favorite. Sunset and Beaverton have nearly identical statistics, so it should come down to which team gives their best game. Winning will be on the minds of both teams. But for the seniors, it will be one of their last times playing together.  
"This season has been up and down," said Hamilton. "We fought adversity and it's [tough] knowing it's my last season with these boys." 
Leave a Comment
About the Contributor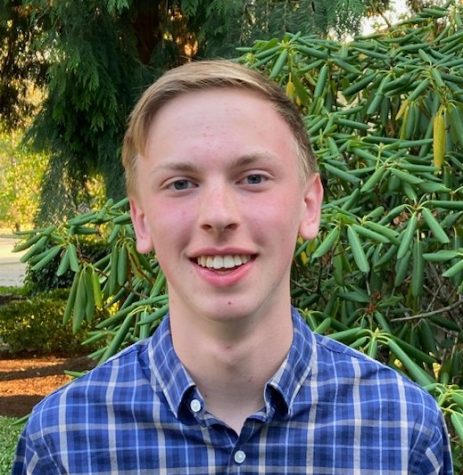 Samson Naleway, Editor-in-Chief
Samson is a junior at Beaverton High School who writes and edits articles for The Hummer. In his free time, he enjoys playing soccer and racquetball.