Beaverton volleyball rebuilding after pandemic
Last Thursday, Beaverton volleyball played Westview at home. The Varsity and JV teams lost in straight sets to the talented Wildcats (15-2), starting off the second round of Metro League play for the Beavers (3-11).
The Varsity team has struggled to win this season, and last week's game against Westview was no exception: Throughout the three sets, the Beavers struggled to rally against Westview's defense. Westview would get out to a comfortable lead, and Beaverton couldn't seem to get back in the game. The Beavers lost all three sets to the Wildcats.
However, this losing streak may soon change for the better.
"We have a big blocking front row led by senior Amariah Clay, who was just named on the OSAA touch 10-foot club, along with senior Skylar Teixeira, and sophomore Jane Christensen," said head coach Ashley Waggoner. "We also have some very talented underclassmen on both Varsity and JV to look out for in the coming years."
Waggoner, who is in her second year as head coach, said that the team is "working on really putting together and completing a full set. It's getting better, but we sometimes get stuck in the middle of the game on serve receive or a series of errors that break down our game."
The volleyball team last year was only able to play during the short spring season, so the coaches prioritized giving playing time to seniors, impeding juniors and underclassmen from gaining experience on Varsity last year. This year, the coaching staff's goal is to get all players up to Varsity caliber. As the volleyball team rebuilds, the results will start to show. 
"This is the start of our second round of league play, so we're looking forward to more chances in this very competitive Metro League," said Waggoner.
Leave a Comment
About the Contributor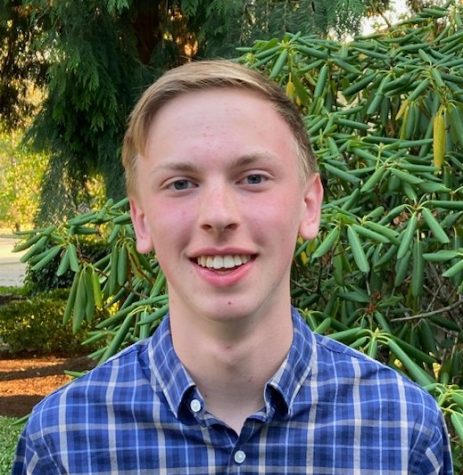 Samson Naleway, Editor-in-Chief
Samson is a junior at Beaverton High School who writes and edits articles for The Hummer. In his free time, he enjoys playing soccer and racquetball.