Beaverton teachers persist through distance learning
When school closed on March 13, Beaverton Spanish and AVID teacher Kellie Rosenberger had no idea that it would be the last time she'd see her students in person that year. And with cases of COVID-19 spiking, the Beaverton School District likely won't meet Oregon's metrics for reopening schools in the near future, leaving Rosenberger and over 2,000 more BSD teachers scrambling to figure out how learning would work in a pandemic. 
Luckily, Rosenberger spent her summer break reconfiguring her plans for online classes. And with all but four states—Arkansas, Florida, Iowa, and Texas—ordering school closures to some extent or lacking orders, Rosenberger is not alone. According to a survey by the RAND Corporation, only about 20% of teachers are using the same curriculum as in prior years, and students need support. 
Knowing this, Rosenberger's key idea when changing her school plans was flexibility—whether it be in the way students show their understanding, what students learn, or the way communication works in her classroom. "For me, that's meant setting up ways for students to meet with me one-on-one, starting entirely from scratch in building a curriculum and sequence for my classes and finding new ways for students to demonstrate proficiency," Rosenberger said.
The debate on whether students should keep their cameras on is ongoing, but Rosenberger lets her students decide for themselves, recognizing that it can be intimidating for students to turn on their cameras. But even with cameras on, Rosenberger is encountering difficulties. 
"Connecting with 30 students on Zoom requires a lot of effort—it's an exhausting way to communicate. Trying to read people across a screen to see how they are doing is tough," Rosenberger said. Fortunately, her students are taking advantage of Zoom's nonverbal communication options, such as "Yes," "No," "Thumbs up," "Applause," and more.
"
I feel privileged that I know many of my students because I've taught them in prior years, but when students have their cameras turned off, it makes teaching really difficult
— Anna Lee
For Anna Lee, a chemistry and AVID teacher at BHS, issues have also come up with classroom communication. "I feel privileged that I know many of my students because I've taught them in prior years, but when students have their cameras turned off, it makes teaching really difficult," Lee said. 
Ultimately, Lee recognizes that it's up to students to return the engagement. "I'm able to connect with some of my students over Zoom, but it definitely puts the ball in their court if they want to make the effort," Lee said.
Despite these challenges, Lee is relying on tried-and-true methods to set her classes up for success. "My goal for AP Chemistry is always to prepare students to take the AP Exam in the spring, but also to prepare them to take any college class they may take in their future," Lee said. "I spend time getting to know my students, checking-in with them, giving them space to ask questions and practice content, and trying to make labs engaging!"
With nearly 100% of Lee's students showing up to class and regularly turning in assignments, it seems that these methods are working. But it isn't all smooth sailing. 
"Behind the scenes, there are many distractions!" said Lee. "The wifi generally holds up, my dog will bark and attack the glass sliding door when the neighbors are outside, I can hear my husband teaching his 6th grade math class downstairs, and it's just strange to talk to my computer all day."
While Beaverton band director and mindfulness teacher Mary Bengel expected to teach online this year, learning how to do so remained trying. "What a huge learning curve. I thought my mind was going to explode during teacher in-service weeks!" Bengel said. She has been receiving help a couple of times a week from coworker Dr. Heather Meiring.
Much like Rosenberger and Lee, Bengel finds that her students are reluctant to turn on their cameras. "I am happy the kids come to class and seem to be participating, but I can't see them," Bengel said. "It is hard to teach to a wall of names and no faces, especially in a mindfulness class where connecting is huge! I think it leaves me always wondering how I am doing, how are the kids doing, and if the class is helping them in any way." 
When Bengel adapted her plans to an online format, parts of her classes had to change. "I miss doing the hands-on activities from both mindfulness classes and band classes. Mindfulness classes have creative projects and kind gestures, like sending thank you cards," said Bengel.
And because of the new 4×4 schedule implemented in BSD high schools, all Beaverton band classes were moved to second semester, throwing a wrench into her typical school routine. "Band is so upbeat and busy," said Bengel. "The kids were always in the band room, like a second home. I feel so bad for them."
As hard as distance learning is for teachers, they continue working to improve the student experience. "Now that we know this is the way we will interact this semester, and we don't have any other means, I think it's pushed me to embrace it and set up new systems to improve the experience for everyone," said Rosenberger.
"Be honest with your teachers about how things are going," Rosenberger said. "I would also encourage you to use your voice on surveys and feedback as they really do inform what we are planning!"
View Comments(1)
About the Contributors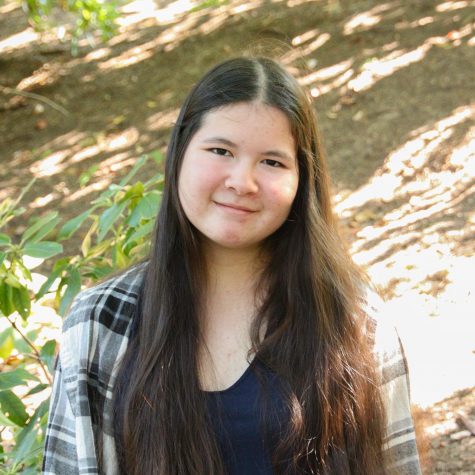 Anouk Clendenning, Editor-in-Chief
Anouk is a senior who writes and edits articles, takes the occasional photo, and helps everything run in the background.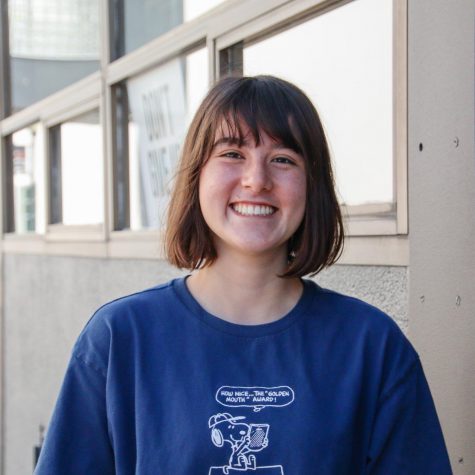 Ayame McCarthy, Graphic Artist
Ayame is a senior at Beaverton High School who works on comics and graphics for The Hummer and writes about the performing arts. She lived in Japan for...