TriMet further restricts transit operations in response to coronavirus
Starting tonight, TriMet will limit the number of people allowed on its buses. No more than ten people may ride together on a bus—fifteen if some people are traveling together, such as couples or families.
This new development is just one of a series of measures TriMet has taken to keep its passengers safe. At the beginning of March, TriMet took action by folding up the priority seating area on buses and marking it off with red tape to allow for more space to spread out on buses. Those in need of the priority seating area can tell the operator, who will remove the tape.
On March 26, TriMet announced that its bus drivers would no longer take cash fares and that passengers should instead use their Hop card, Hop ticket, or phone. Free Hop cards are available at the TriMet ticket office in Pioneer Courthouse Square or can be mailed if one contacts TriMet at either 503-238-7433 or [email protected].
A day later, TriMet added a second yellow line behind the bus driver's seat near the priority seating area to help passengers maintain a six-foot distance from TriMet employees. Due to COVID-19, it also began limiting service due to the reduced need for transit on the same day.
TriMet is now extending help with social distancing to all passengers with the new limit on passenger numbers. Certain seats on each bus will have signs on them telling passengers not to sit on them to help passengers spread out. If a bus has more than 10-15 people riding on it, it will not pick up new passengers until someone exits the vehicle. 
In general, TriMet advises that passengers refrain from lingering at the front of the bus and asks that people refrain from riding unless it is necessary—that is, for accessing food, medicine, or essential employment. Public transit is running primarily to help essential workers, such as first responders and medical staff, to get around, and these restrictions help them stay safe.
TriMet is also disinfecting frequently touched surfaces every night on both its vehicles and at its stations. Recently, it received 500 gallons of sanitizer from Freeland Spirits. Rose City Distillery has also pitched in.
While these measures can impede a passenger's daily routine, it's important TriMet is taking such care to ensure the safety of everyone they transport. Even if the new measures are disruptive, they're saving lives.
View Comments(1)
About the Contributor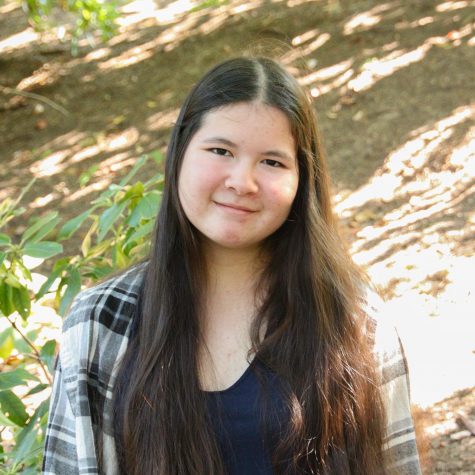 Anouk Clendenning, Editor-in-Chief
Anouk is a senior who writes and edits articles, takes the occasional photo, and helps everything run in the background.