Girls' basketball is in it to win it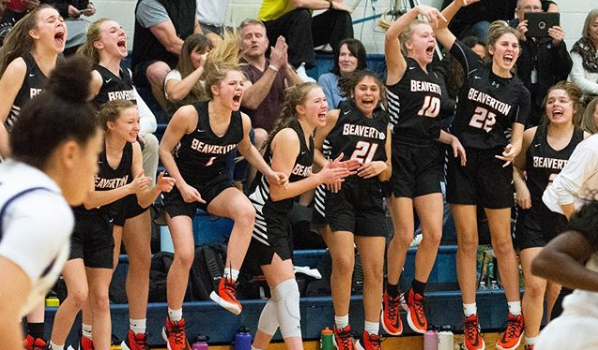 At a BHS girls' basketball game, the stands are packed with fans sporting spirit gear of all kinds. The team warms up, getting ready to face another opponent. Tension rises as the game starts. Within minutes, the Beavers score the first basket of the game. The stands erupt into chaos, and students experience what it means to be a part of BHS culture. 
With all this spirit fueling them, the girls' basketball team finished the regular season at the top of the Metro League. A freshman on the team, Lainey Spear, said that making playoffs was "an amazing feeling because our team knows that all our hard work is paying off." The motivation of this team and their hard work ethic has carried them far this season, giving BHS hope of a state title. 
Undefeated and two games into the playoffs, the Beavers' girls' basketball is ranked first in the state. Their most recent victory was on Friday, March 6th against St. Mary's Academy, with a stunning 56-36 win. 
The great start to the postseason is a reason to celebrate. The next couple of weeks will put the team to the test as they play their most challenging games so far and battle for a state title. "We have to take it game by game, obviously we want to win a state championship but we have to slow down and prepare for each game as they come," said senior Yasmine Torres.
Setting Beaverton apart from other teams is their cohesion. They play not only with each other but for each other. "I love every girl on the team and the coaches. We all have such a great relationship and it helps show on the court," said Torres.
Sophomore Emily Rice explained this further. "We actually have five words that we have been using all season: hungry, heart, connected, relentless, [and] finish and I think all put together is what the program stands for and what we continue to strive for each day to achieve our goals. So we definitely expect to carry those motives with us in the playoffs." With this drive to win as a team, the Beavers are unstoppable. 
The girls will take on Southridge for the second time this season on Wednesday, March 11th at 1:30 pm. The Beavers beat Southridge 57-31 only a couple of weeks ago, giving hope of another victory and a ticket to semi-finals.
Information about the rooter bus will be released soon for Wednesday's game, so stay tuned and make sure to come support. Having the stands full is awesome motivation for the team. As Spear said, "The energy is so good and we have so many supporters." See you there, Beavers!
View Comments (1)
About the Contributor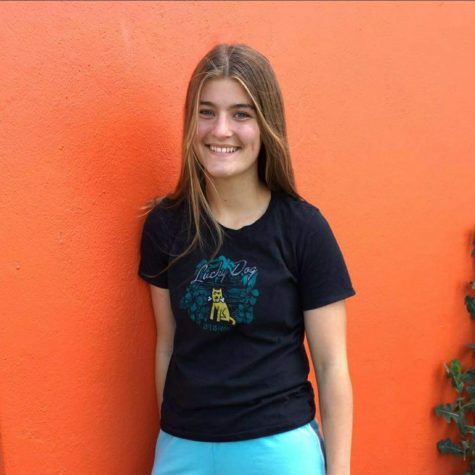 Natalie Foote, Staff Writer
Natalie Foote is a sophomore at Beaverton High School who writes articles for The Hummer and helps manage its social media platforms. She enjoys running...