Girls soccer kicking off with a win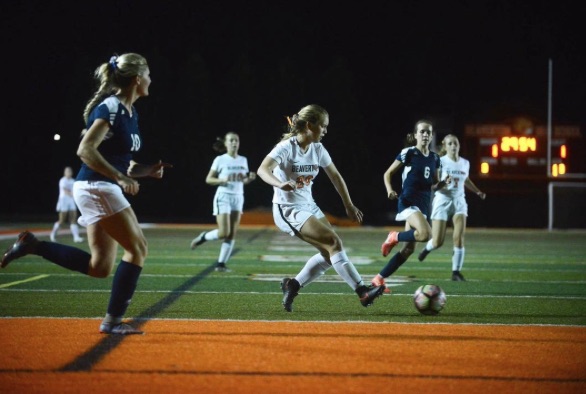 As the girls' soccer season kicked off, the team started out stronger than previous years. Going into Metro League with an undefeated record from pre-season, the team geared up to defend their streak.
The majority of the team consists of seniors. One of their captains, senior Payton Moore, said "We've taken this year a lot more seriously. In the past year, we have gone into the season saying as long as we try our best, it's okay. However, we have gotten to the point now where we as a team have to be more confident. It isn't okay with just being good in a game. We want to win."
As for their advisor, head coach Kassandra McCluskie looks forward to every game to see how practice had paid off. Last year was McCluskie's first year coaching the Beaverton soccer team and with their record and newfound confidence, her second year is promising. "I don't think it would be far-fetched for us to win state this year," she shared.
Although the Beaverton community wants to see the girls go to state this year, McCluskie said, "After hearing that the girls [at Beaverton] in past years haven't had the best experiences with the coaches, my biggest thing coming here was just to make sure they have a good time. It is important that they learn more than just playing soccer, but life lessons too."
The team has gone 8-3 so far in season starting off by winning six games in a row in pre-season. Although they lost their three most recent games, the girls' positive attitudes and will to be victorious expresses that they have the power to get their winning streak going once again.
McKenna says, "Our main goal is to put up a good fight and beat all of the other teams we play." The team hopes to keep their passion alive and with only a few games left in the season, the community watches on as their girls strive to represent their Beaver pride.
---
Maddie McKenna takes the kick during their home game. Photo courtesy of Dana McKenna.