Elsa should have died in Frozen 2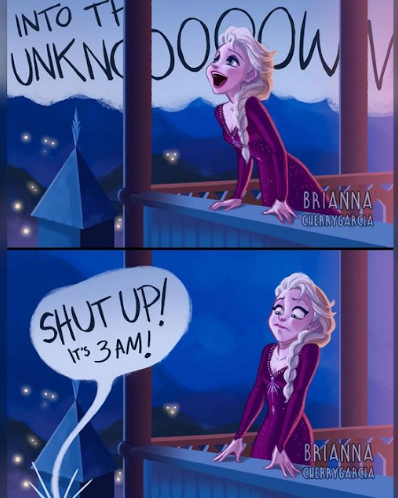 It was November 2013, and Disney had released a new movie. Filled with ice, snow, and warm hugs, it would change the lives of Disney lovers forever.
For the first time in forever, Disney had released a masterpiece. Well-researched and bursting with songs, the film was critically acclaimed, and fans couldn't let it go. Sure, the film was a fixer-upper, but though it was centered around winter, Disney fanatics could still enjoy the film in summer. Frozen's main message was about love, open doors, and becoming your true self. It had everyone asking their friends, "Do you want to build a snowman?" 
Parodies and memes referencing its music spread like the flu. Soon, every child had the movie memorized, impressing their grandparents, whose devices crashed since the storage had been filled with recordings of their grandkids being "adorable." Internet connections failed as everyone watched that video of Let it Go where each noun is replaced by "Harry Potter." (It has 5.6 million views; you can find it at bit.ly/HarryPotterFrozen) There was a sky-high demand for elementary school teachers because the original ones had fled from the slew of Elsa impersonators. Escaping the Frozen fever was only possible for those with access to a bunker 3,000 feet underground in an obscure desert in east Asia with 35 layers of heavy-duty child repellent sprayed on and around the entrance.
Okay, that was a tad dramatic. But nobody can deny that Frozen was a thing. 
Now, it has a sequel. 
Frozen 2 hit theatres on November 22 this year. We all knew it was coming—Disney would never pass up an opportunity for an easy cash grab. I saw it over Thanksgiving break, and I was excited because the trailers were great. 
I wasn't disappointed.
Frozen 2 is a great movie. I enjoyed the plot, the darker tone, the characters, and the jokes. The animation was gorgeous as always, and I'll never stop raving about the songs. But, like most sequels, Frozen 2 isn't better than the original. Maybe it's because I didn't watch it with the right mindset or because Frozen was meant to be a standalone, but the pacing was off, and some plot points were brushed over too much for my liking.
I left the theatre with one thought: Elsa should have died. 
As you saw in the title of this article, Elsa didn't die. But in my professional opinion—"professional" meaning that I watch Disney movies and have zero credentials from a nonexistent, unaccredited university in an equally nonexistent and illegitimate land far, far, away—she should have.
Elsa living in this movie provided nothing to the plot. After a certain point, the plot wouldn't have changed significantly if she had died, and there would have been so many different ways the inevitable Frozen 3 could go. Only one major plot point would have changed, and it won't be stated to avoid spoiling the movie, but it could easily be fixed.
Above all, the movie would have been more satisfying. There would have been higher stakes, for one. Yes, the film was for kids, but if the screenwriters can almost kill Anna in the first movie, they can do away with Elsa in the second. 
I'm not an Elsa hater. But I did want her to die in Frozen 2. Now, I'll go blast one of Frozen 2's songs, "Into the Unknown," with the intent of making myself and my family go deaf. (Maybe this is how I'll get out of doing Spanish verbals! You never know…) 
In the meantime, watch the movie. Even if you see it and disagree with my perspective, we can all come to the conclusion that Elsa dying in Frozen 2 would have been a chilling experience. 
You could say it would give anybody a frozen heart.
Leave a Comment
About the Contributor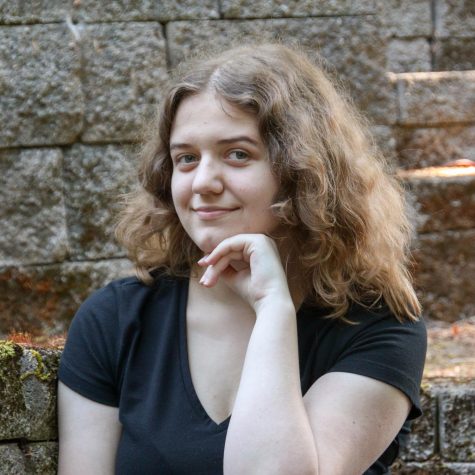 Melody Cosgrove, Editor
Melody is a senior at Beaverton High School who edits and writes opinion pieces about the school. She also enjoys both watching and performing in theater...