How to visit colleges over winter break
Winter break is here. Students finally have time to relax, sleep, and study for upcoming tests. But others might have different plans. Here are some tips if you're spending winter break touring colleges.
Before you decide to visit colleges over break, keep in mind that colleges are closed during this time, and it's difficult to squeeze in tours at the beginning or end of the break. Since classes aren't in session, the atmosphere can be different. It isn't a great time to look at colleges—you won't get an accurate representation of what it's like when students are around. Even with these downsides, visiting during winter break is better than nothing if it's the only time you can go. And it's not all bad: though a couple of colleges may offer an information session without a college tour to accompany it, you can always take yourself on a self-guided tour later. 
Before leaving, scour the place's website for details and decide whether or not you'd like to visit. If you choose a campus to look at, walk around and see if you like the general feel of it, and when you're done, make a list. What did you like? What didn't you like? This will be helpful when you're deciding where to apply. If you don't quite remember what a college was like a couple of months later, you can always check back on your list and use it to make your decision.
When you're visiting colleges in Oregon, find out which ones are the closest to each other and plan from there. For example, Western Oregon University and Oregon State University are only half an hour away from each other, but the drive from Oregon State to the University of Oregon is about an hour. The drive from OSU to Lewis & Clark or Reed College is worse, nearing two hours. You may not want to spend the whole day driving, so focus on colleges around 30 minutes away from Portland and leave the longer drives for later. Alternatively, you can go on one long drive to colleges farther away that are relatively close to each other. 
If the colleges you're visiting colleges are open during winter break, remember you can only visit two a day: the combined information session and campus tour is long enough that you'd have a hard time cramming in more. Sign up for these if you can, but if you're on a time crunch, there's nothing wrong with a self-guided tour. 
Drive times (according to Google Maps) between Beaverton and certain universities, as well as universities that are near each other, can be found on a color-coded table here.
Hopefully, you'll find a couple of colleges that you like this winter break. But don't forget to take it easy once in a while—it is Winter Break, after all.
View Comments(1)
About the Contributor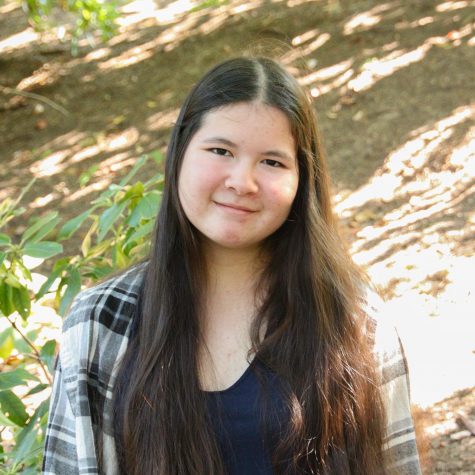 Anouk Clendenning, Editor-in-Chief
Anouk is a senior who writes and edits articles, takes the occasional photo, and helps everything run in the background.