The Beavers take on the Warriors
Beaverton High School wrestling faced Aloha High School on Thursday, January 10th. Although the results weren't what the Beavers wanted, they left the match with their heads held high, knowing they had achieved some major accomplishments despite the final score.
Although not many Beaverton wrestlers won their duels against Aloha, they still put up a fight. Senior Ryan Turner pinned his opponent in under a minute, and junior Drew Field tried his hardest against Colton Fleming, a former district champion.
"Almost everyone on the team was able to do moves that actually helped positioning in wrestling, which we haven't been able to do before the Aloha duel," said junior and third-year varsity wrestler Sandrey Mitberg.
But Mitberg believes the team could improve by learning "the mindset of wrestling," explaining that players can't go into a match thinking they'll win: too much confidence will backfire. "Wrestling is by far one of the only sports that I have played, where a mindset and an attitude is the only way you will win". He said that players have to want victory more than their opponent, but also have to work hard to take them down. This ideology helped Mitberg win his duel against Caleb Soderback Jones.
Don't forget to come out and cheer on your Beaverton High School wrestling team! They have matches on Thursdays at different locations each week. The next match is on Thursday, January 24th at Beaverton High in the main gym against Sunset High School. Come cheer on your Beavers with all your spirit!
Leave a Comment
About the Contributor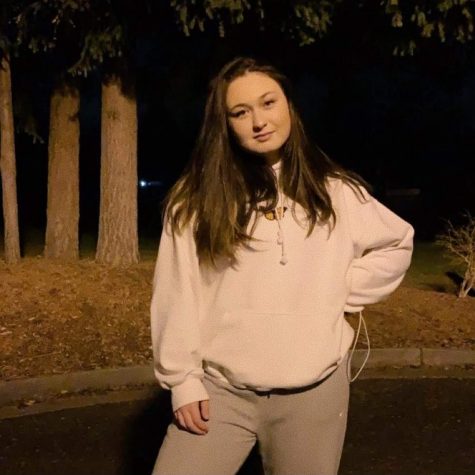 Kanani Lambert, Staff Writer
Nani is a sophomore at Beaverton High School.