BHS wrestling: new season, new coach
With wrestling season around the corner, let's take a look at the team's new head coach, Josh Johnson. He was a two-time Oregon state champion while attending Forest Grove High School. After high school, he attended Warner Pacific University to continue his wrestling career. He went on to become an NAIA national qualifier and compete internationally.
Johnson was notified about an opening and felt it would be a good fit. "I had just finished school and was looking into doing coaching. Once the opportunity came up, I interviewed for the job," he said. He provided the expertise that the program was looking for and was brought on to be the head coach.
This season, the varsity team will compete in seven tournaments and five Metro League matchups, three of which are home meets. Under the leadership of their new coach, the team is hoping to learn and improve over the course of the season and compete at a high level.
Johnson will have a lot of talent to work with. Seven wrestlers qualified for the 2017-18 state tournament and four of them placed in the top 12 or better for their respective weight class. Junior Sandrey Mitberg made it to the podium, finishing in fifth place. Although the program graduated several star seniors, this year's team is full of promising young wrestlers and skilled veterans. Paired with a coach fresh off a decorated career of his own, BHS Wrestling's future is looking bright.
"Being my first time as a coach, I don't have a ton of expectations," said Coach Johnson. "I'm excited to see the growth and improvement in the new athletes. I'm excited to see how much better we can get this season."
Leave a Comment
About the Contributor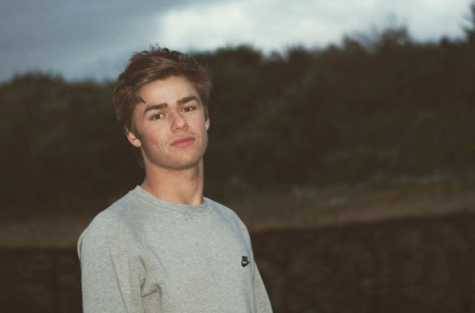 Connor Patrick, Staff Writer
Connor is a student at Beaverton High School.