Oh Fudge! It's Almost Valentine's Day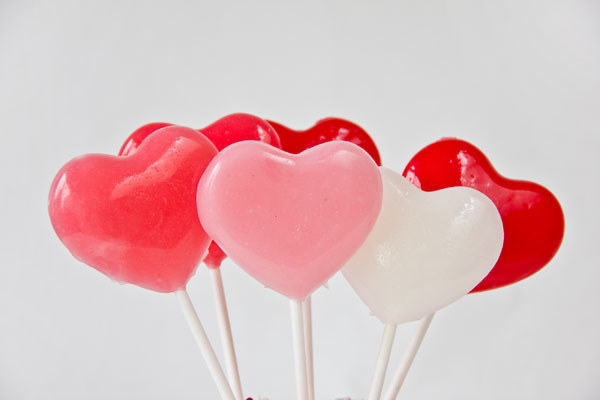 As Valentine's Day approaches, stores overflow with pink and red sugary confections. In fact, stores have been selling seasonally themed items earlier and earlier each year, meaning that Valentine's candy has been sold for the majority of the month of January. Since I've been seeing these treats everywhere I go, I forced some members of The Hummer's staff to review some of this year's newest Valentine's Day candy with me so that when the big day comes, you'll know exactly what to buy your significant other, or cat.
Hershey's Cupcake Kisses
Tatiana: Okay, these smell really good but, oh my.. these are way too sweet. I think I can only eat one.
Amanda: I agree. These smell so good. It's like smelling the inside a cupcake factory.
Kimaia: Aww, look how cute they are! There are little pink bits in them.
Katie: That's really strong… *gags*  It's not terrible, but I just can't bring myself to eat the rest.
Julia: This is really weird. It's like a Hershey's Cookies and Creme bar but cupcake flavored.
Amanda: You guys are missing out. I could eat this whole bag myself.
Red Velvet Kit Kats
Katie: Okay, I'm really hyped about these Red Velvet Kit Kats. Prepare your body to travel back to the food trends of 2015.
Kimaia: I don't know…. these kinda tasted the same as the cupcake kisses? I feel like they should be chocolate….
Amanda: I agree with Kimaia… I was kinda expecting more of a chocolate taste. However, they're not terrible.
Katie: I don't understand how you can't see the beauty of the Kit Kat. It is literally just pure sugar and dairy. There is nothing better.
Tatiana: I like these. That's all.
Heart-Shaped Junior Mints
Katie: Okay, I've had these before, and honestly there's really nothing special about them. It's just unsettling to bite into something and watch its red, sugary guts spill out.
Amanda: The heart shape is cute, I'll give them that. If you like mint, you're going to really enjoy these.
Tatiana: I personally love Junior Mints, but these just taste like Extra brand gum. Tragic.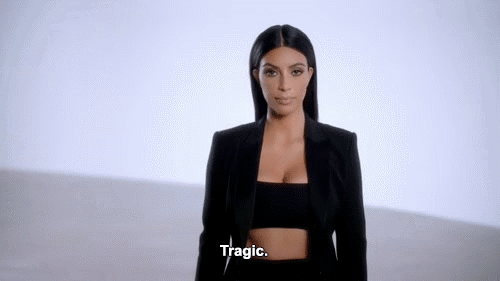 Photo courtesy of Giphy.com.
Marshmallow Peeps Vanilla Creme Hearts
Julia: Yikes. These smell like a nasty vanilla body spray.
Kimaia: This smells like the party room at Great Wolf Lodge. Just a bunch of sweaty 7th graders in excessive amounts of vanilla body lotion.
Tatiana: These taste better than the ones sold during Easter, I'll give them that.
Katie: I love Peeps, but these just make me sad.
Caramel M&M's
Katie: Okay, confession time. I already ate like, a third of the bag. It's weird. It's off-putting because of how chunky they are, but as soon as you start eating them, you can't stop!
Tatiana: These are really addicting! I can't stop eating them.
Amanda: Why are these so chewy? They're good, but I can't get over how chewy these are.
Love Mix Skittles
Amanda: I like the "yumberry" flavor, but it's really a 50/50 chance of getting one. Why would they make white grape and yumberry the same color?  It doesn't make sense!
Tatiana: I'll admit. These are pretty good. However, cherry is absolutely TERRIBLE.
Katie: I'll just shovel these into my mouth while you guys complain.
Ghirardelli Valentine's Strawberry Bark Squares Bag
Tatiana: First off, I don't like these. The flavors are just competing with each other and the strawberries smell so artificial.
Katie: I agree with you. The strawberry smell is really overwhelming when you open the bag. What's a better way to say 'I love you' than a bag of artificial strawberry and chocolate?
Julia: The milk chocolate on the bottom just throws me off. It shouldn't be like this. Why.
Valentine Dots
Amanda: Why are we doing this? No one likes dots. They smell like a mix of plastic and play dough.
Tatiana: Probably the worst ones EVER. And that's saying a lot.
Kimaia: Listen. The red dots are better than the pink ones, but that's really a stretch. They both taste like dollar store licorice that's been sitting out for several days.
Katie: *Left the room to wash her mouth out*
Merci Assorted European Chocolates
Tatiana: Oh. My. God. These make you feel so rich. I feel like I could travel to Europe just to buy a box of these.
Katie: It's good chocolate, I'll give it that. A great gift for anyone honestly.
Amanda: I am in love with the dark creme. It's silky and smooth, but still slightly bittersweet chocolate. It's leaning towards the milk chocolate range rather than dark, but it has no other flaws.
So, we've deduced that Valentines candy sucks. Other than the god-like flavors of Merci chocolates, there are only a few fit for your significant other. Avoid the embarrassment of buying terrible candy, and buy some flowers and take them out to dinner. But if you find yourself with any of the aforementioned nasties, remember that even your enemies need some love.
---
We tasted some of the most mushy-gushy candies out there…..and here is the verdict. (Photo courtesy of Buzzfeed.com).
Leave a Comment
About the Contributor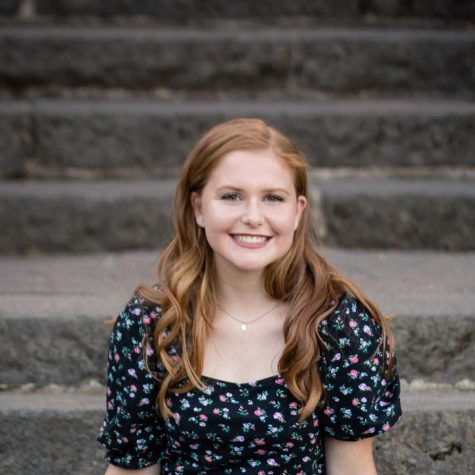 Kathryn Burris, Staff Writer
Katie is a senior at Beaverton High School.