Don't get your tongue stuck on a pole drooling over these holiday movies
It's that time of year again, and that only means one thing: holiday movies and hot chocolate. The film industry has been around for centuries, and so have holiday films. The first depiction of Santa Claus occurred in 1898, only eight years after the birth of the film industry. With holiday films being so prominent in the film industry, it makes sense that there's an increasing number of festive films.
If you're in the mood for a good laugh, Elf is the perfect movie for you. Starring Will Ferrell, Elf puts a comedic twist on your stereotypical Christmas films. Raised in the North Pole, Buddy, played by Will Ferrell, travels to New York to find his true self. With intentions to meet his biological father in the big city, Buddy spreads holiday spirit in a world full of non-believers. On a budget of 33 million dollars, the film generated 220.4 million box office and received an overwhelmingly positive response. Packed with moments guaranteed to make you laugh, this Jon Favreau-directed film is a must-watch this holiday season.
Looking back on a true classic, A Christmas Story is no less than perfect. Directed by Bob Clark, the film never fails to deliver on quality laughs as nine-year-old Ralphie Parker, played by Peter Billingsley, consistently delivers smiles. The film has grown so popular that it's become a household tradition to watch every holiday season, and for good reason. Receiving a 5/5 from Common Sense Media, this beloved holiday classic never disappoints.
If you're interested in something different, The Nightmare Before Christmas is worth the watch. The 1993 stop-motion animation film takes a twist on generic Christmas films. The King of Halloween, Jack Skellington, decides to give Christmas a try and takes on the role of Santa Claus. Maybe not the best idea… With an amazing soundtrack composed by Danny Elfman, the film is also visually stunning. Taking into consideration that the film was made in 1993, it still surpasses viewers' expectations, even to this day.
The Ron Howard-directed How The Grinch Stole Christmas never fails to disappoint. The classic bagged 345.1 million in box office off a 123 million dollar budget. With overwhelming amounts of positive feedback, the film still delivers despite a hefty production value price tag. But this cost was put to good use. The film was well written and doesn't fall short of doing Dr. Seuss justice. The costumes surpass expectations, adding to the already kooky film. With a talented cast such as Jim Carrey as the Grinch and Taylor Momsen playing Cindy Lou Who, the film immerses the audience into the film.
Films like these bring people closer together this holiday season. Whether it's with your family, your significant other, your dog, or a candy cane, watching holiday films is an excellent way to spend your time this holiday season.
Leave a Comment
About the Contributor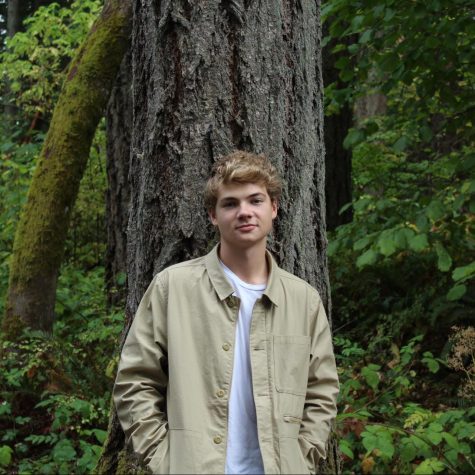 Chace Fery, Staff Writer
Chace is a senior at Beaverton High School.