Get out and see this awe-inspiring thriller
After leaving the theaters, rarely there are movies that leave the audience in awe. The movie Get Out did just that, and exceeded its already high expectations by using strong acting, a powerful topic, and pace to keep the audience engaged. It was the perfect platform to highlight being black in America, and how it shouldn't be ignored.
Director Jordan Peele took a unique approach to combat racism in America, and it was scarier than anyone could imagine. It showed that racism still exists throughout the country, and many people have pushed it away because they have become too accustomed to it.
The message couldn't have been taken in fully if it wasn't for the plot and pace of the movie. It was slow, but fast enough to keep the audience on the edge of their seats, and was filled with constant guessing and suspense.
The acting was the final piece to the puzzle and started as early as the opening scene. The cast nailed each part and made the movie worth watching. Mixing in funny moments into the seriousness of it, made it more enjoyable and kept the audience hooked.
Get Out captivated America by highlighting the racism that still occurs within our country. I suggest watching it: it's relevance and strong topic proves to heavily move any audience.
Leave a Comment
About the Contributor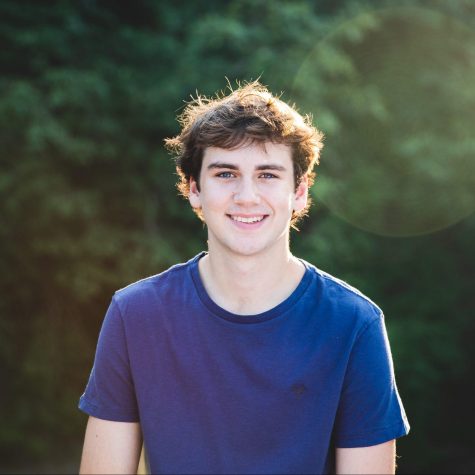 Brady Rogers, Senior Editor
Brady is a senior at Beaverton High School.