Beavers take down opponents, continue to state competition
Beaverton boys wrestling came to dominate this year at Districts on February 17 and 18, at Liberty High School. They ended the tournament with 214.5 points, an impressive score compared to last year's meager 141 points and last place title. The Beavers placed fourth as a team behind Aloha, Century, and Westview High School.
The team was confident in their abilities this year due to a high number of talented wrestlers, including seniors Josh Poppleton and Andre Curtiss, junior Evan Kepner, sophomore Daniel Smith, and freshman Sandrey Mitberg. This confidence pushed the wrestlers this year to compete at their highest abilities.
"Just having confidence and being able to snap down really well and low ankle picks really helped us," said Mitberg.
Nineteen of Beaverton's wrestlers made it to the quarterfinals, but only nine fought their way to the semifinals. Smith, Poppleton, and Mitberg were the only three wrestlers that emerged from the semifinals victorious. The boys did a phenomenal job at shutting down their opponents early in the match.
A noteworthy match was Mitberg's semifinal trial against Sunset High School's Scott Boyce. It looked grim for Mitberg as he trailed a few points behind Boyce, but he still battlde his way to the third round. When it seemed as though all hope was lost, Mitberg gathered his strength and pinned his opponent in the last second of the third and final round. The crowd exploded, fueling his teammates to finish the tournament powerfully.
Many of the wrestlers credited their success to the strong support of their teammates and coaches. "Our team did really well on supporting one another," said standout sophomore Parker Inman. "We are a big, happy family and we all love and support each other very much."
Beaverton carried nine wrestlers to state this year after districts. These boys had to place first, second, third, or fourth in their weight class for districts to qualify. The only two state competitors from Beaverton who placed were Smith and freshman Tre Blasingame. Both boys placed sixth, Blasingame for the 120 weight class and Smith for the 126 weight class.
This was an impressive year for wrestling, and next year, Beaverton hopes to see the boys continue improving and making our school proud.
View Comments (1)
About the Contributor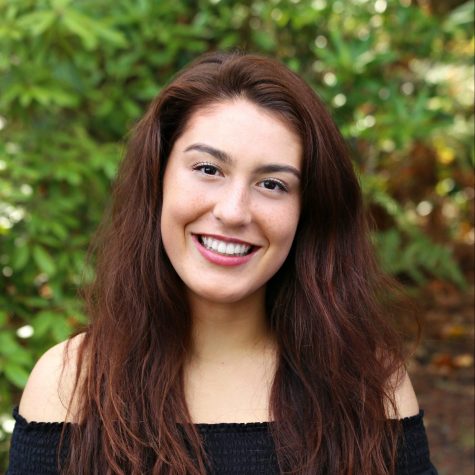 Noe Lambert, Senior Digital Editor
Noe Lambert is a senior at Beaverton High School.