Forecasting for the future
Although high school seems to drag on forever when you're in it, by senior year, you'll wonder where the time went. Looking back on my four years as a high schooler, it is easy for me to see what things have shaped me to be who I am today. Surprisingly enough, the classes that I've taken over the years fall into this category.
As forecasting is coming up in February, students should take into consideration what classes they'd like to try, what classes they think would be beneficial to them, and most what classes are required to graduate. Underclassmen: I know it seems far off, but your senior year will be affected by what classes you choose to take during your first years in high school. Here is some advice from upperclassmen who have been in your position.
Beaverton senior Amulya Prabhala is at the top of the senior class, and she agrees that elective classes helped her figure out what she's interested in career wise.
What have been the most beneficial classes that you've taken throughout high school?
I think Health Careers was one of the most beneficial classes… I learned a lot about the medical field and how to be professional. I also think Economics was beneficial because I learned about how businesses operate.
Do you think that taking elective classes help spark interest in possible future careers?
Yes! An elective class that I took for fun was Computer Animations and that was really fun and interesting, so maybe I can do animation as a hobby in my free time.
What advice would you give to freshmen and sophomores about how to choose their classes in the future?
I think they should choose classes that help them with what they want to do in the future. I also think they should have a full schedule. Maybe take a few classes off but not all of them.
I also talked to Ryder Hoof, a junior, about the forecasting decisions he made in his years as an underclassmen.
What have been the most beneficial elective classes that you've taken throughout your high school year?
The most beneficial would probably be easier PE classes like yoga and weight training because it's like a class off to get away from school work during the day.
What have been some of your favorite core classes that you've taken but that you chose?
For me personally, I go for harder classes as a challenge. I've liked AP Bio and Pre-Calc and stuff like that. Mainly math and science.
What led you to choose the classes that you did? (friends, future, etc)
It wasn't really for my friends, it was mostly for myself and my own decisions.
Do you think that taking elective classes helps spark interest to potential careers in the future?
Yeah, I think it does. I tried art classes, but I don't like that. So that kind of shut that down for me.
Finally, I talked to Noe Lambert, an involved BHS junior.
What have been the most beneficial elective classes that you've taken throughout your high school years?
I think that Computer Apps was beneficial because I didn't know how to use Word or Excel very well, but I also think classes like Psych and APUSH have been really helpful because they help in the core classes that I'm required to take.
Do you think that taking elective classes helps spark interest in potential future careers?
Yes, I think so, because it helps you figure out what you like to do and what you don't like to do. You might think you like something until you take the class and realize that you don't.
What advice would you give to the underclassmen about choosing their classes in the upcoming years?
Choose classes that you can manage. Choose hard classes, but make sure you can manage them all.
Hopefully, as forecasting comes along, underclassmen will think about their future and decide what classes would be most interesting to them and best for their educational experiences. Before you know it, high school will be over and you'll be wondering what to pursue as a career. When it's time to forecast, make sure you're equipped with the knowledge to make your decisions for next year. Best of luck to you, future classes of BHS!
View Comments (2)
About the Contributor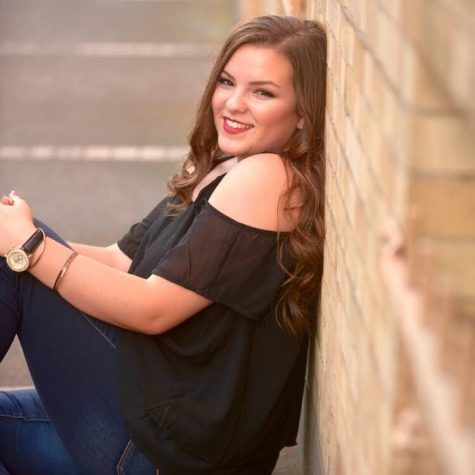 Noelle Charbonnier, Staff Writer
Noelle is a student at Beaverton High School.